Xenoblade Chronicles 2's big story expansion DLC has finally been revealed. Titled Torna ~ The Golden Country, the DLC is a prequel chapter set hundreds of years before the events of the main game, focusing on the events of the Aegis War.
Note: minor spoilers for Xenoblade 2 to follow; read at your own risk.
The trailer begins with a stylized recounting of historical events set in sepia tones, before showing displays of Malos's destruction. We then see Adam (previously cryptic) unhooded, and displays of what appears to be your main party — him, Mythra, Jin, Lorah, and more. Some familiar characters appear — Brighid, a boy who looks exactly like Emperor Niall (presumably his ancestor), and a Gormotti person with a slight resemblance to Nia. Many beautiful environments are shown off, which appear to be variations of main game locations, and more cutscenes.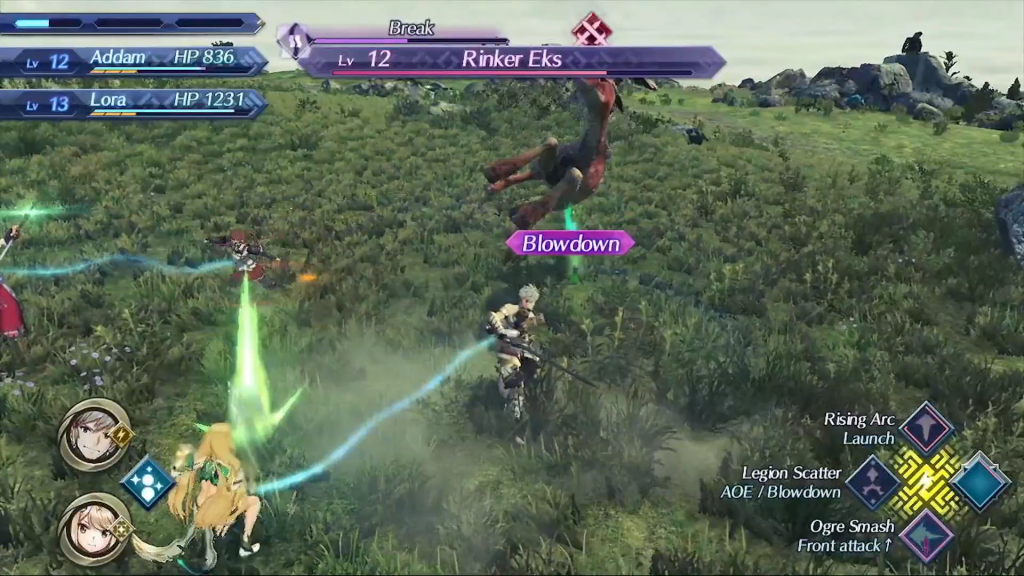 Rather than controlling Rex's merry band of adventurers, you control what appears to be one Driver/Blade pair in the past at a time. Unlike in the main game, you can control both Drivers and Blades in combat, leading to a whole new style of combat. It's difficult to make out the particulars in the brief gameplay clips, but it's a mix of familiar Arts usage with twists in how you switch Blades.
Torna ~ The Golden Country releases on September 14th, and requires the XC2 Expansion Pass ($29.99) to play. You can also purchase a physical edition in stores on September 21st, which contain a code to download the Expansion Pass. Whichever way you go, you'll need the base Xenoblade Chronicles 2 to play it. Stay wired for more news on the Torna DLC, whether it be at E3 or in the coming months.
Leave a Comment