Despite the game's epic reveal a few weeks ago, Pokémon Let's Go Eevee & Pikachu got a little time to shine during today's Nintendo Direct showcase. While we already knew most the gameplay features outlined by the Regginator during the presentation, like capturing 'mons with friends or transferring your pocket pals from Pokémon GO, we did learn a tiny tidbit about the new, fourth wall breaking controller releasing alongside the Kanto adventure: the PokéBall Plus.
All PokéBall Plus' will come with the exclusive mythical Pokémon Mew already caught inside for use in-game. This special Mew won't be catchable in Kanto, nor transferable to GO, so Poké fanatics who just have to catch 'em all will want to snag this sweet piece of swag before the limited time promotion is gone!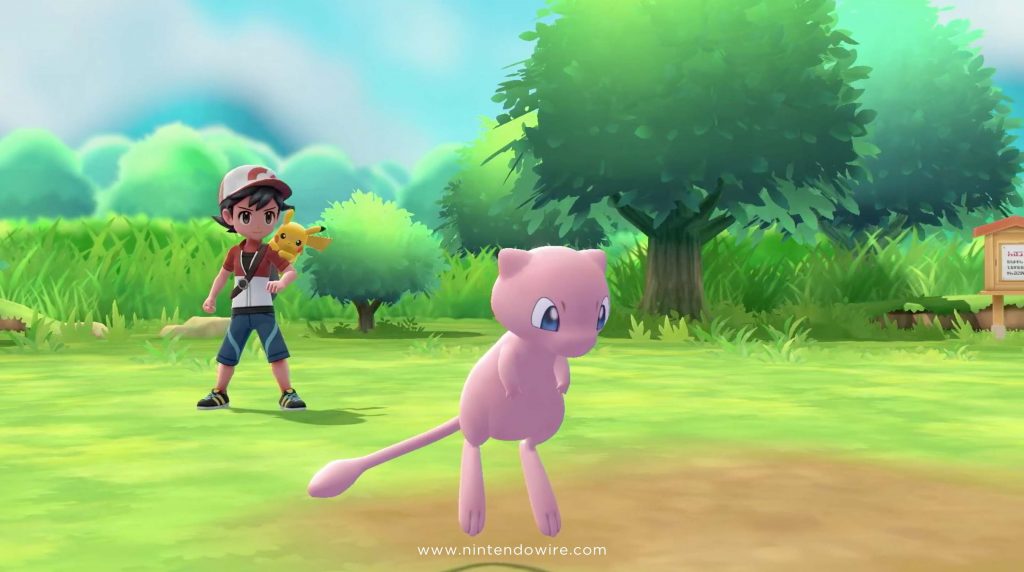 Pokémon: Let's Go Pikachu! and Pokémon: Let's Go Eevee! will release on November 16th of this year. The PokéBall Plus accessory will be available day and date as either a separate purchase for $49.99 or in special bundle packs for $99.99.
Leave a Comment