At the tail end of today's Splatoon 2 World Championship, further content updates were promised for the game, including new stages and weapons — the latter of which will continue until December 2018.
A new slosher and splatling, as well as a new stage, were shown off during a small teaser.
The new stage has some resemblances to Mahi Mahi Resort from the original Splatoon, featuring what appears to be a hotel, a pool, palm trees, fireworks and more.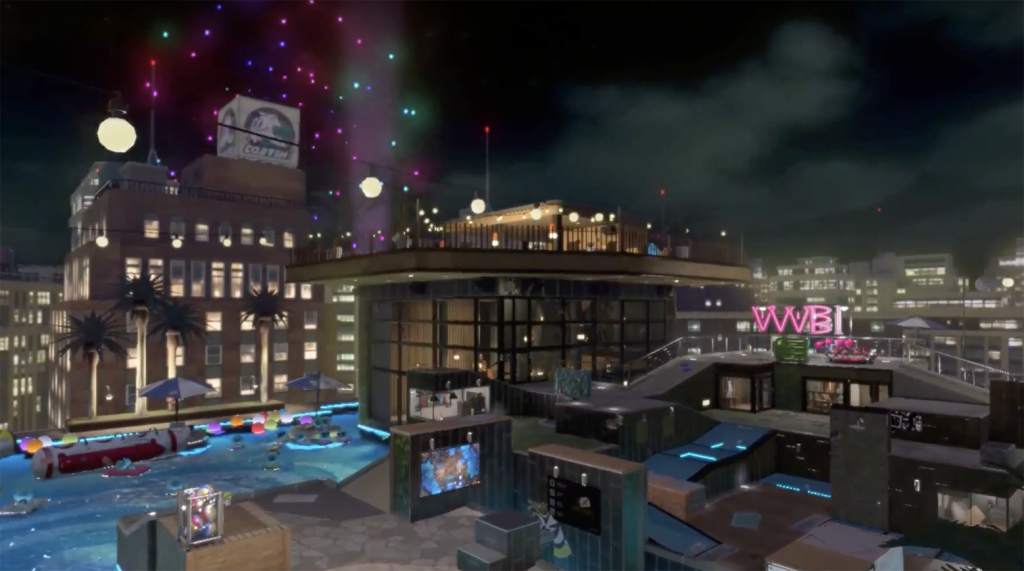 There's no word yet on when players can expect to see the new content shown off, but stay connected to Nintendo Wire for any information as it becomes available!
Leave a Comment