During the Ubisoft press conference today, a trailer for Starlink: Battle for Atlas was shown, which ended with Fox of Star Fox fame flying in as a guest character in the Nintendo Switch version of the game. Mr. Miyamoto was invited onstage as well, and was given a gift from the Starlink team; a pretty nice looking statue of an Arwing and Fox. You can view the trailer right here:
There is also a Starlink: Battle for Atlas Nintendo Switch Starter Edition that includes a Fox figurine and Arwing, as well as a figurine of an original character and weapon attachments. Ubisoft's store states that the Starter Edition for Nintendo Switch will retail for $74.99, but is not up for pre-order yet.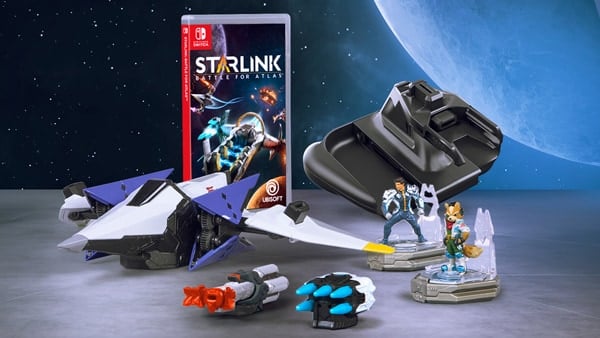 Starlink: Battle for Atlas launches for all consoles on October 16th, 2018.
Leave a Comment