Even if all the E3 action is happening in LA this coming week, fans in New York are in luck for trying some upcoming games themselves. Just like past big events, the Nintendo NY store is hosting event viewing parties and game demos in time with the West Coast.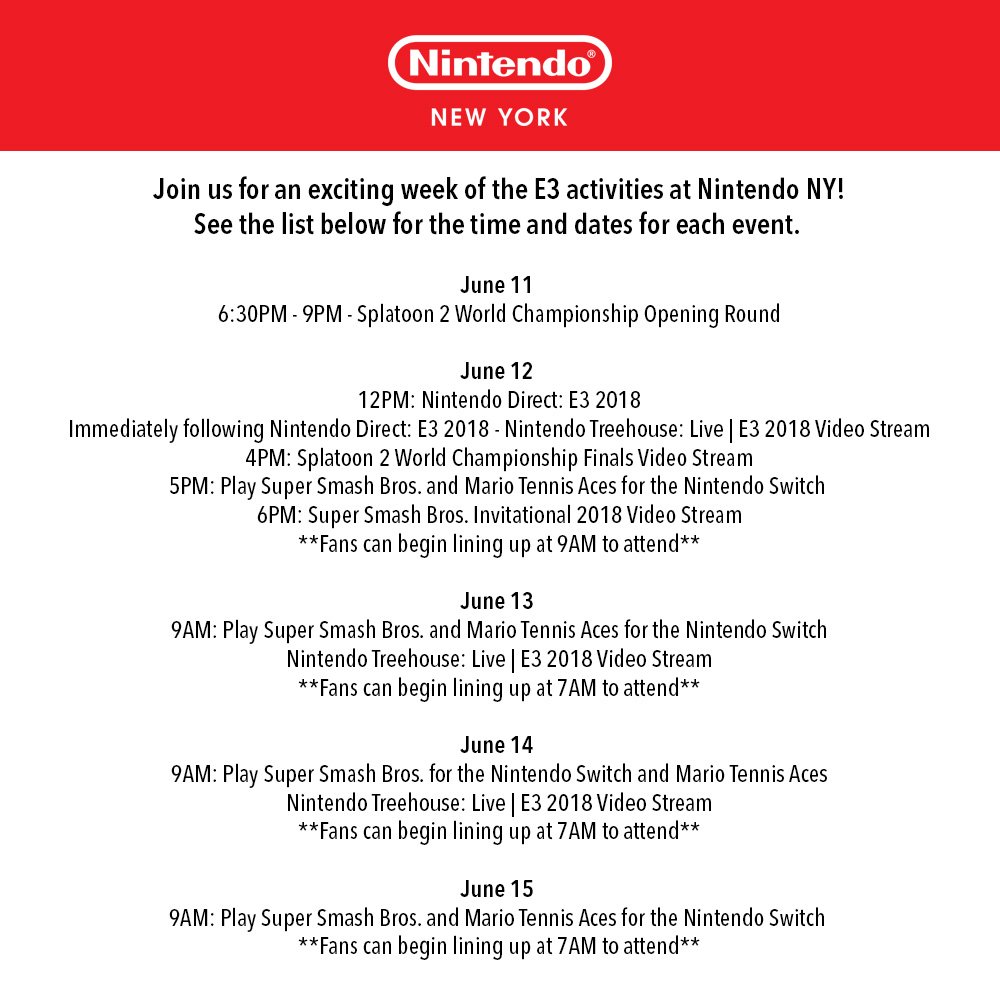 That means the Splatoon 2 World Championship, Smash Bros. Invitational, Nintendo's E3 Direct, and plenty of Treehouse Live can all be watched and enjoyed at the store with fellow Nintendo fans. It'll take some lining up and a little luck, but it's something and should be a fun time.
And for that extra bit of fun, fans present will also be able to play both Mario Tennis Aces and Super Smash Bros. for Nintendo Switch at the store. All of this spans across five days starting Monday the 11th, though the games will only be playable starting the 12th.
Leave a Comment