E3 Coliseum is returning to the Novo at LA Live this year. A miniature convention in its own right, this event — organized by Geoff Keighley and The Game Awards staff — has been slowly announcing the panels that will be held next week.
Today's addition to the roster is somewhat Nintendo themed: Mario + Rabbids: Kingdom Battle is getting even more love this year. With the Donkey Kong Adventure DLC coming soon, Creative Director Davide Soliani and Composer Grant Kirkhope will be showing off this new journey.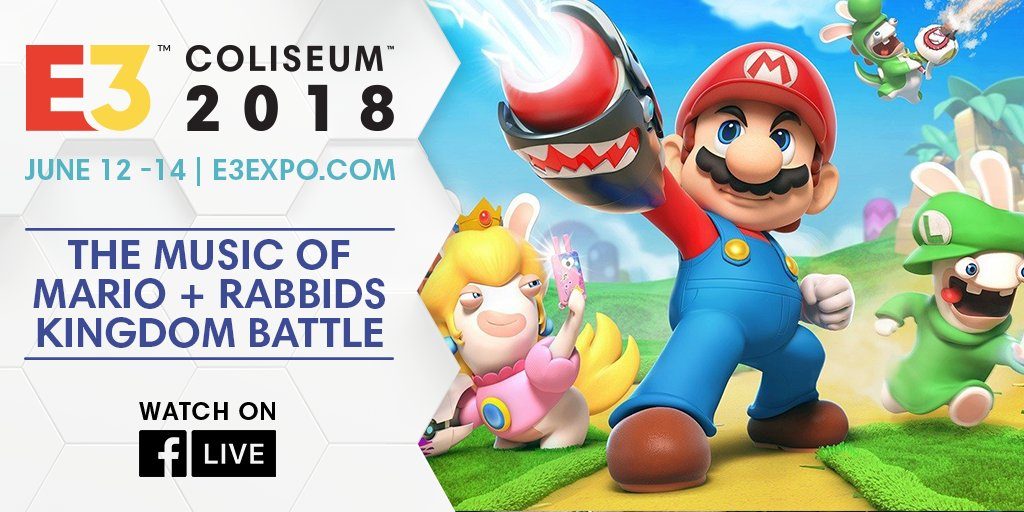 Both Soliani and Kirkhope have been bantering back and forth to one another on Twitter. The two have become good friends thanks to Mario + Rabbids: Kingdom Battle, and through their penchant to tease one another, we've received some hints about what may happen at the event.
just so as you all know, I'm currently on version 13 of the thing I'm writing for @DavideSoliani the phrases "never happy" and "slave driver" spring to mind …… hahahahaha!!

— Grant Kirkhope (@grantkirkhope) May 31, 2018

Last week, Kirkhope revealed he was working on a new piece of music, and chances are it'll debut at the panel. Will it be a remixed version of the Donkey Kong rap, featuring Rabbid Peach? Or maybe it'll be something brand new for the franchise!
If you want to attend the panel in person, you'll need an E3 badge to do so. We don't yet have a date revealed for this particular event, but we'll make sure to update you with that information once it becomes available.
Even if you can't make it to Los Angeles, you can still watch the panel, as there are plans for it to be livestreamed on Facebook — so you'll have the opportunity to watch it from the comfort of your own home.
Leave a Comment