Back in September, a series of four Splatoon 2 figures was released with some swappable clothes that were, in all honesty, pretty darn fresh. Now, not one, but two more series of Splatoon 2 figures have come along in Japan, each sporting different sets of Inklings and clothes to swap around.
Series 2 features the classic long haired (tentacled?) girl Inklings and the hipster-styled boy Inklings, with long-sleeved shirt, basic Ts, sneakers, boots, knit hats, and baseball caps for accessories.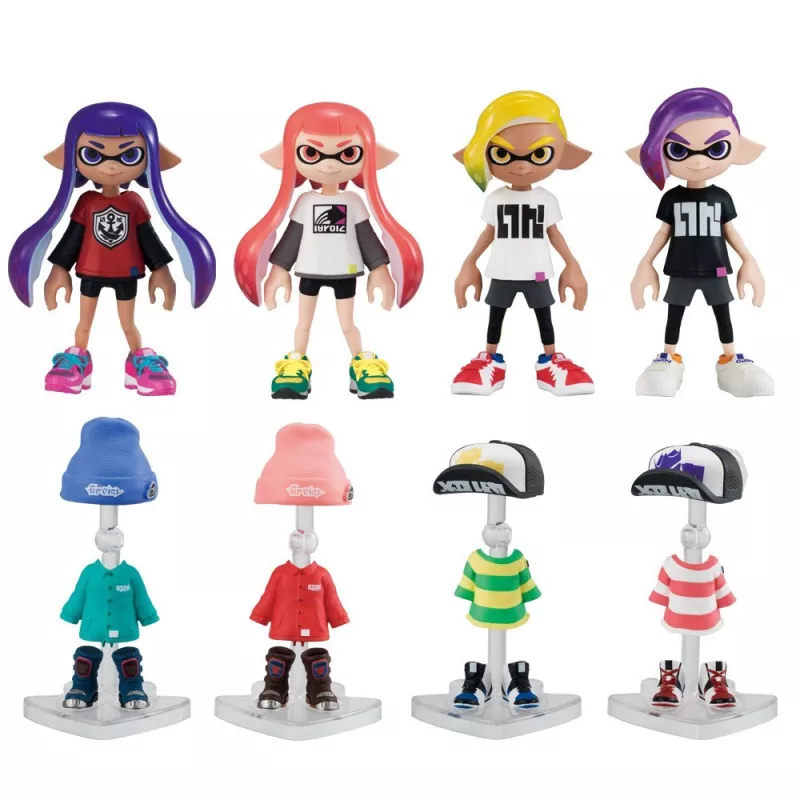 Series 3, meanwhile, features Inkling girls with bangs and Inkling boys with bowl cuts, as well as simple shirts, zip-up jackets, hoodies, berets, and fisher hats. All around neat!






Series 2 is out now, while Series 3 releases in late September. Both go for a little over $30 after conversion currently, so order from Japan when you get the chance!

Leave a Comment