The NBA 2K19 20th Anniversary Edition will launch on September 7th, and it will feature none other than LeBron James as the cover athlete.
Players who purchase the Anniversary Edition will gain access to the game four days early. Digital bonuses feature virtual currency, MyTEAM packs, and LeBron themed cosmetics. There are also physical rewards, including a LeBron themed poster, a sticker sheet, and a wristband.
The cover features a headshot of James over a background of words that have a lot of meaning to the star athlete.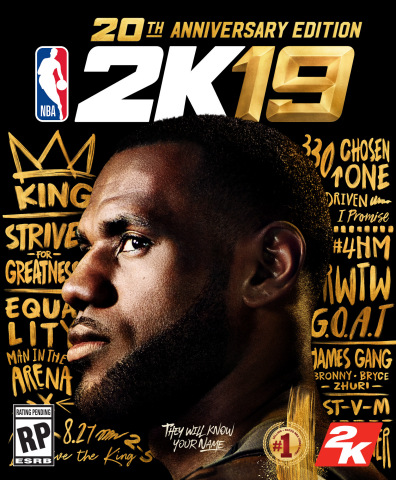 "We were able to do something really unique for the cover that represents everything that drives me and inspires me, from my family to where I come from and words I live by," James said. "I'm honored my journey can be part of this special time in 2K history and I'm excited for fans to see it."
It's worth noting that James does not appear in uniform on the cover. Over the last five years, four NBA 2K cover athletes have swapped teams shortly after the cover was revealed. James is expected to leave the Cleveland Cavaliers this summer, so it's possible the standard edition cover (which is currently listed as TBA) will showcase LeBron in his new threads.
The Switch retail version of NBA 2K19 will once again require a MicroSD card and an internet connection to download the full game. The 20th Anniversary Edition will go for $99.99.
Leave a Comment