There's just one week to go till E3 2018 and the hype is reaching fever pitch. For those of us who are lucky enough to visit, Nintendo has revealed a few more details about its plans.
The show will kick off with what is now officially titled Nintendo Direct: E3 2018, which is confirmed to focus on just Nintendo Switch games.
After that, hundreds of fans will flood the show floor, and the latest press release confirms that not only will you be able to play Smash Bros. but both Let's Go, Pikachu! and Let's Go, Eevee! will be there, too!
Finally, if Nintendo representatives spot you playing your Switch at the convention center, they'll give you this special pin badge…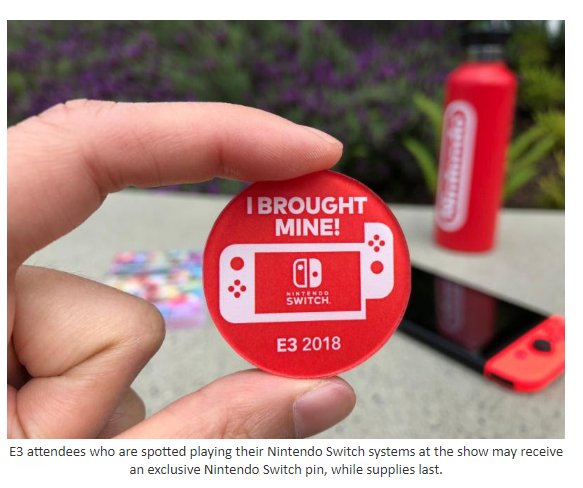 It definitely seems like it'll be a fun experience for Nintendo fans!

Leave a Comment