At the recent, sudden press conference that saw the announcement of several new Pokémon games, including this year's Pokémon: Let's Go! titles, Eurogamer had a chance to sit down with longtime director, producer, composer, and all around Poké-renaissance man Junichi Masuda to talk about the Let's Go, Pikachu and Eevee! games and more. Here's a summary:
When transferring Pokémon from GO to Let's Go, instead of being transferred directly to your party/PC, your Pokémon end up in a Safari Zone-esque area where you can interact with them and play mini-games.

Masuda notes how happy he was to see GO become such a success, and states that Let's Go is intended for the audience whose first Pokémon experience was GO as well as the more traditional, faithful Pokémon audience.

When asked about hardcore fans' reaction to the games and their changes, Masuda discusses longtime tenets of Pokémon game design they've broken away from — random encounters in tall grass, for example — in order to make a more casual, yet proactive experience. Rather than focus on one audience or the other, Masuda wants to cherish both equally, and create a game that everybody can enjoy.

In a similar vein, Masuda claims that the 2019 Pokémon RPG is not a "risk-avoiding" move, but simply a product of both it and Let's Go! being in development for a long time. That said, there is a possibility that the two could fracture off into their own series.

On the topic of a potential open-world Pokémon game (à la Breath of the Wild), Masuda said he felt cautious and uneasy about appealing directly to older and hardcore crowds, citing his love of shoot 'em ups, like R-Type, and their growing difficulty over time as an example of a genre making itself inaccessible to newcomers.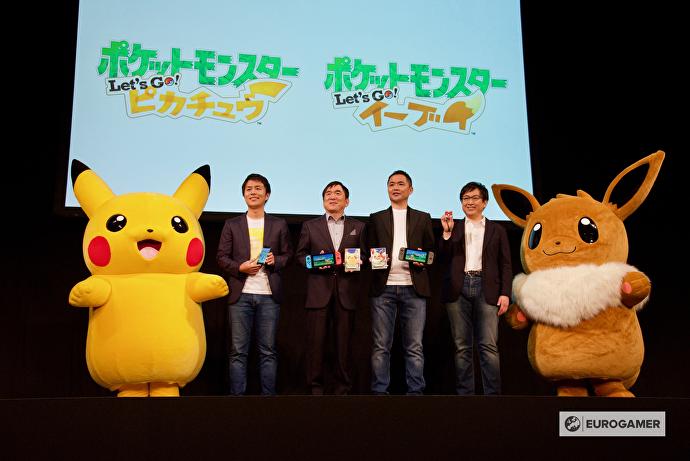 You can check out more details in Eurogamer's full interview. Stay wired for more Poké-news at E3 and beyond.
Leave a Comment