The closer we get to E3, the more leaks spring forth — and the more plausible they become. Today, a supposed order form listing for Nintendo's booth revealed a number of supposed titles for Switch: some known, some unknown, and some that are not ports but entirely new titles.
The form lists signs for Dragonball FighterZ, Fortnite, Killer Queen Black, Starlink: Battle for Atlas, Paladins: Champions of the Realm, and Overcooked 2, alongside the previously announced Monster Hunter Generations Ultimate and Mario Tennis Aces. Several sites have reported on the leak as either real or in the realm of veracity, so there appears to be some creedence to the information — especially since the Killer Queen Twitter seems to be hinting at announcing the title with a blackout icon and header.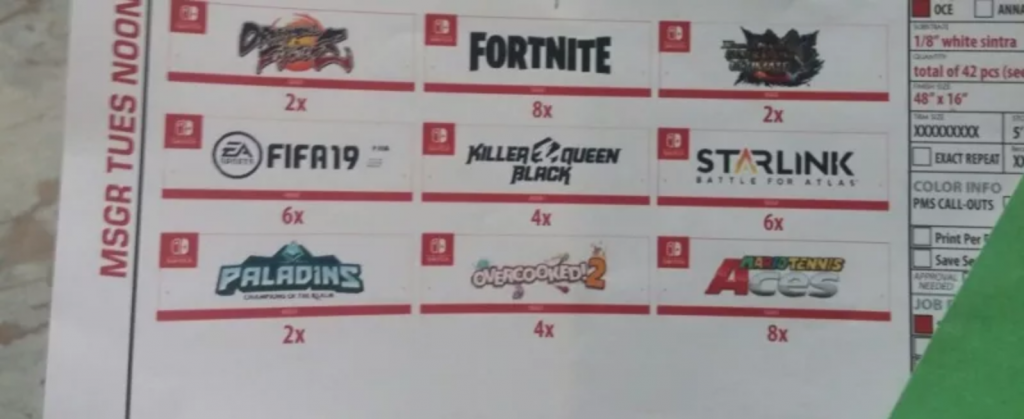 While this leak has great potential to be true, we can never know with this sort of thing, so confirmation will have to wait until E3. Still, if it does end up to be legitimate, then that's a great selection of titles on their way to the Switch.
---
Source: Resetera
Leave a Comment