Another costume from the Super Mario Odyssey leak can be crossed off our lists. Looking to deck Mario out in some speedy duds? Then you're in luck as Nintendo added the Racing Suit to Mario's latest adventure today.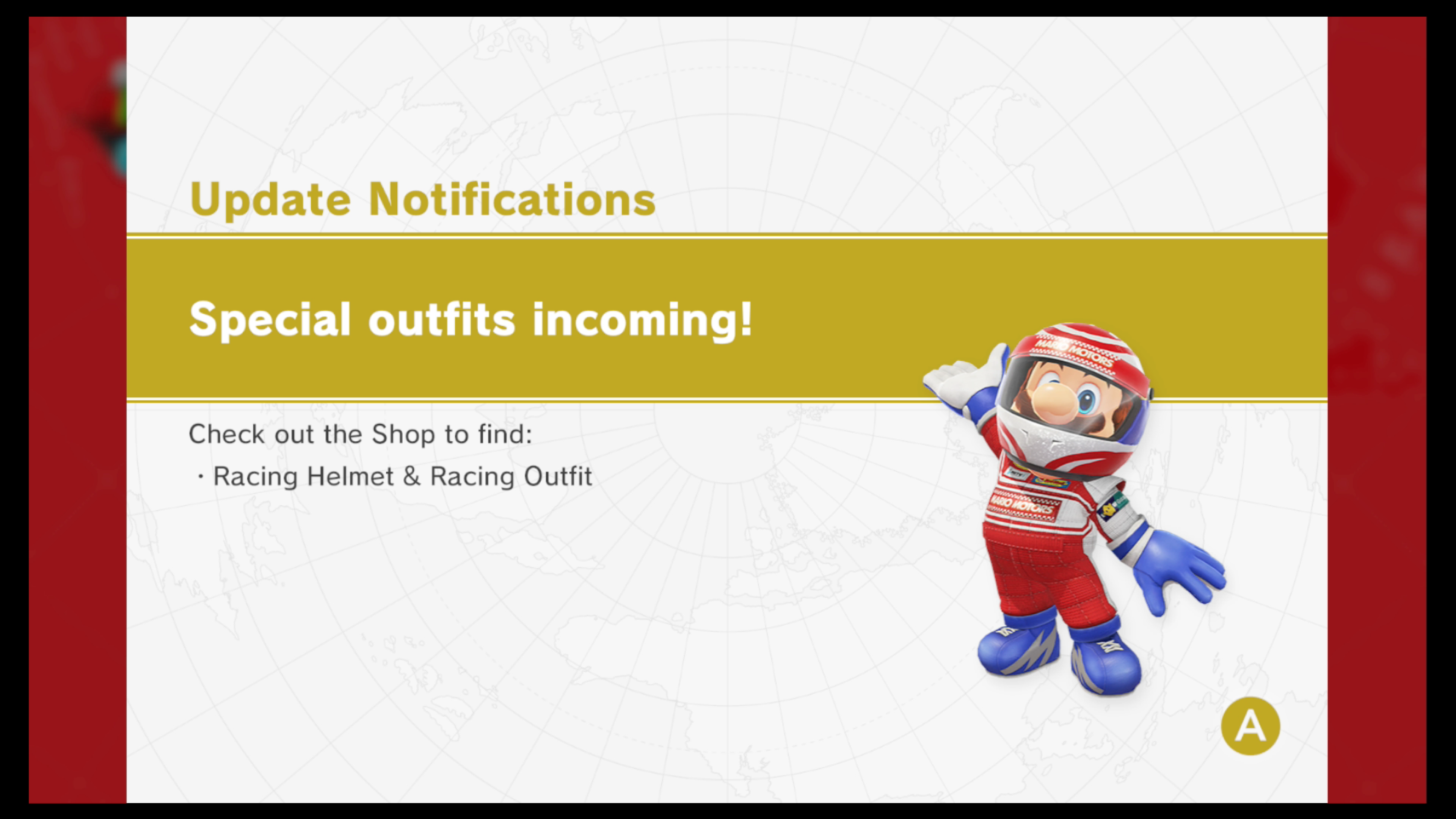 For those collecting every outfit, I hope you have a bundle of coins to spend. You'll need 8,000 coins for the entire ensemble: 3,000 for the Racing Helmet and 5,000 for the Racing Outfit. Time to grind again! If you need help with that and have beaten the game already, we highly recommend this method.
See you at the Koopa races!
Leave a Comment