After weeks of leaks and speculation, The Pokémon Company finally revealed Let's Go, Pikachu! and Let's Go, Eevee! for Nintendo Switch. The pair of games marks Pokémon's first original titles on Nintendo's hybrid console, but the gameplay won't be what we've come to expect from classic Pokémon entries.
The Let's Go! games take heavy inspiration from Pokémon GO, even including communication with the popular smartphone app. Battling is much more casual than it is in core Pokémon titles, featuring the catching mechanics from Pokémon GO instead of traditional wild Pokémon battles. This is going to be a very different type of Pokémon game, and I believe the more casual experience is both a great and disappointing announcement at the same time.
Back to Kanto
My biggest hope for Pokémon's first outing on Switch was graphical risk taking. I wanted a behind-the-back perspective, in a freshly built world with beautiful HD assets. While these hopes are still in play for the recently revealed 2019 original Pokémon title, I was disappointed to see graphics and art style that look like an up res of a 3DS game.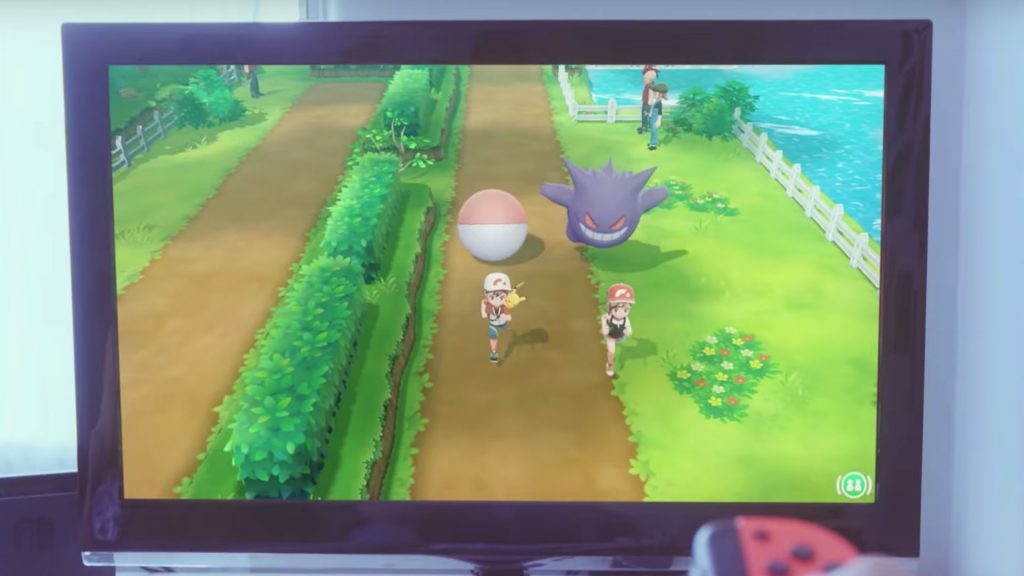 The game also returns to Kanto, the first Pokémon region ever. The Pokémon Company has been hopped up on Gen I nostalgia for a few years now, with both Pokémon GO and the Alolan forms in Pokémon Sun & Moon revolving around the first generation of creatures. I was hoping it was time to move on from Gen I into a new direction for the series, but it looks like that will have to wait until next year's new core entry.
The gameplay looks pretty simple compared to other Pokémon titles. Wild Pokémon battles take on the form of Pokémon GO encounters, using the single Joy-Con motion controls to throw Poké Balls at wild monsters. At this point, it's unclear how progression and experience work in the game, or if they're even present at all. The Let's Go! games are definitely designed for younger players and for those who only have experience with Pokémon GO. The Pokémon Company did draw in a huge audience with GO, so it makes sense that it wants to capitalize on that success with a full priced retail game.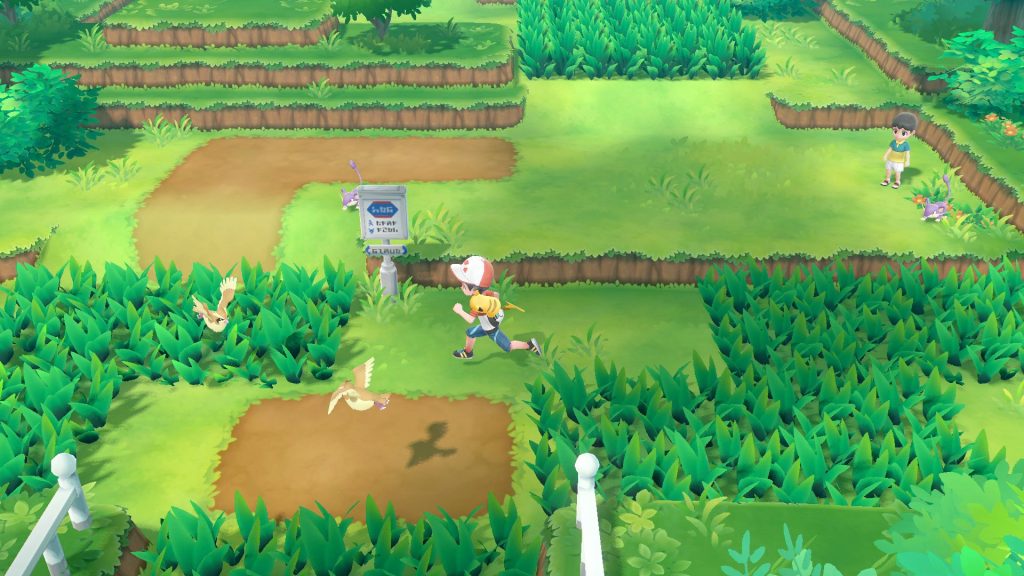 New ideas
I've been wanting a Pokémon shakeup for years, and there are some new concepts in the Let's Go! trailer that I'm really excited to see play out. First off, I love that your main Pokémon follows you around in the world like in Yellow and HeartGold & SoulSilver. This idea was taken a step further this time, as wild Pokémon also appear in the overworld. It's fun seeing a living, breathing world instead of fields and fields of wild grass. Seeing the creatures also makes it easier to find exactly what Pokémon you want to catch.
Co-op is a huge new addition to the franchise that could potentially shake things up for future entries. The idea of exploring all of Kanto with a friend is incredibly exciting, even though catching Pokémon and fighting Trainers seems like a lighter experience. Playing with a friend will hopefully make for a much better adventure, and, if it's successful, it would be an awesome addition to the core series.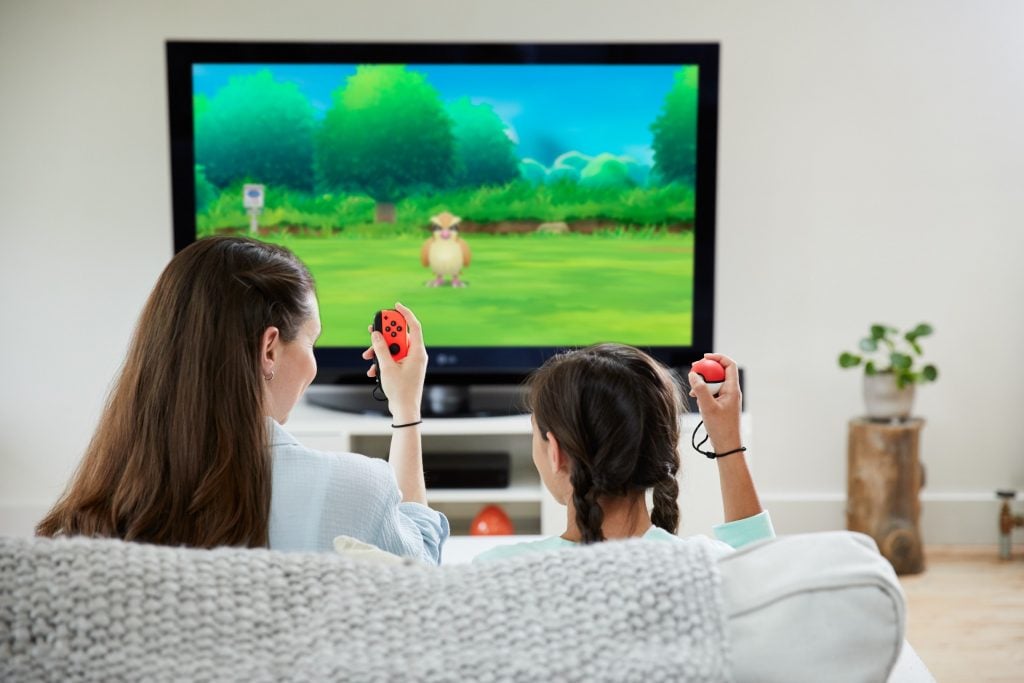 The new Poké Ball Plus looks like a fun and unique novelty. I loved taking my Pokéwalker (a pedometer for HeartGold and SoulSilver) with me everywhere back in my elementary school days, and this feels like a successor to that device. It's awesome that the entire game can be controlled with such an iconic item. I'll admit that I'm concerned about the price point, because $59.99 already seems a bit steep for the software, and that's without the additional accessory. It's not necessary to play the game, but I think every kid dreams of throwing an actual Poké Ball to catch creatures in the wild.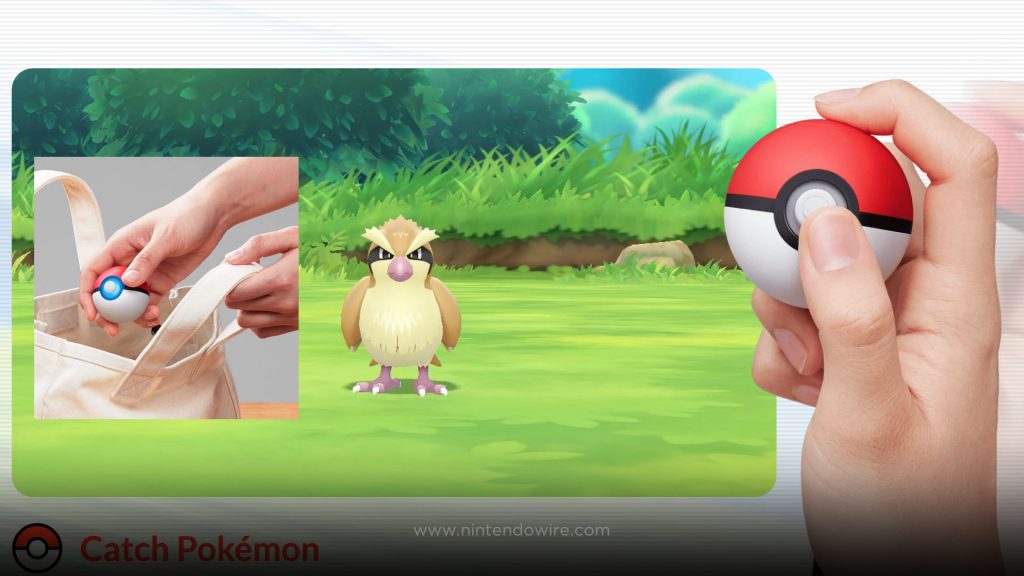 Without the news of next year's new core title, this pair of games would have been a slightly disappointing announcement. But, since we know more traditional Pokémon is on the way, we can look forward to a lighter experience this holiday season until the full adventure comes out next year.
Leave a Comment