Max Brass has come out on top over Master Mummy in ARMS's 10th Party Crash — "Beef on Beef."
The winning margin wasn't that large — The Commish won against the Grim Creeper 51 to 49.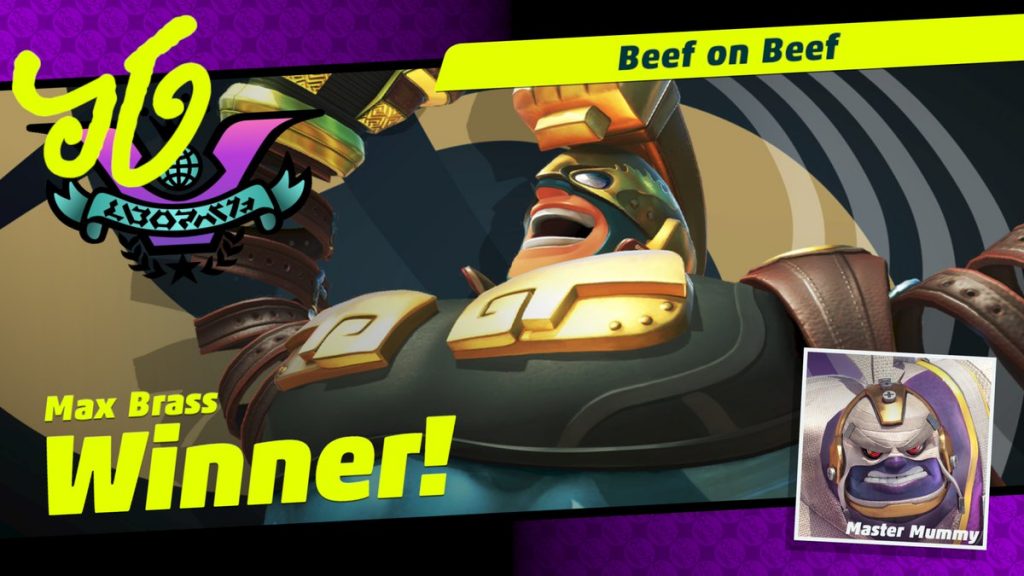 All who participated will receive special badges for the character they used most, if they reached a certain Party Crash Level — five for one and 10 for another.
Random badges — including limited edition badges from past Party Crashes — will be given out to players who reached levels 15, 20, 25, and 30.
All players will receive in-game currency based on the Party Crash Level they reached during the event.
All participating players can boot up the game now to see the results and get their rewards gifted.
Leave a Comment