If you've been looking forward to the next installment in Sega's wartime strategy RPG Valkyria Chronicles series then you might want to start saving your pennies. The company has detailed the upcoming fourth game's "Memoirs from Battle" premium edition via Twitter, confirming that pre-orders are now open at the same time.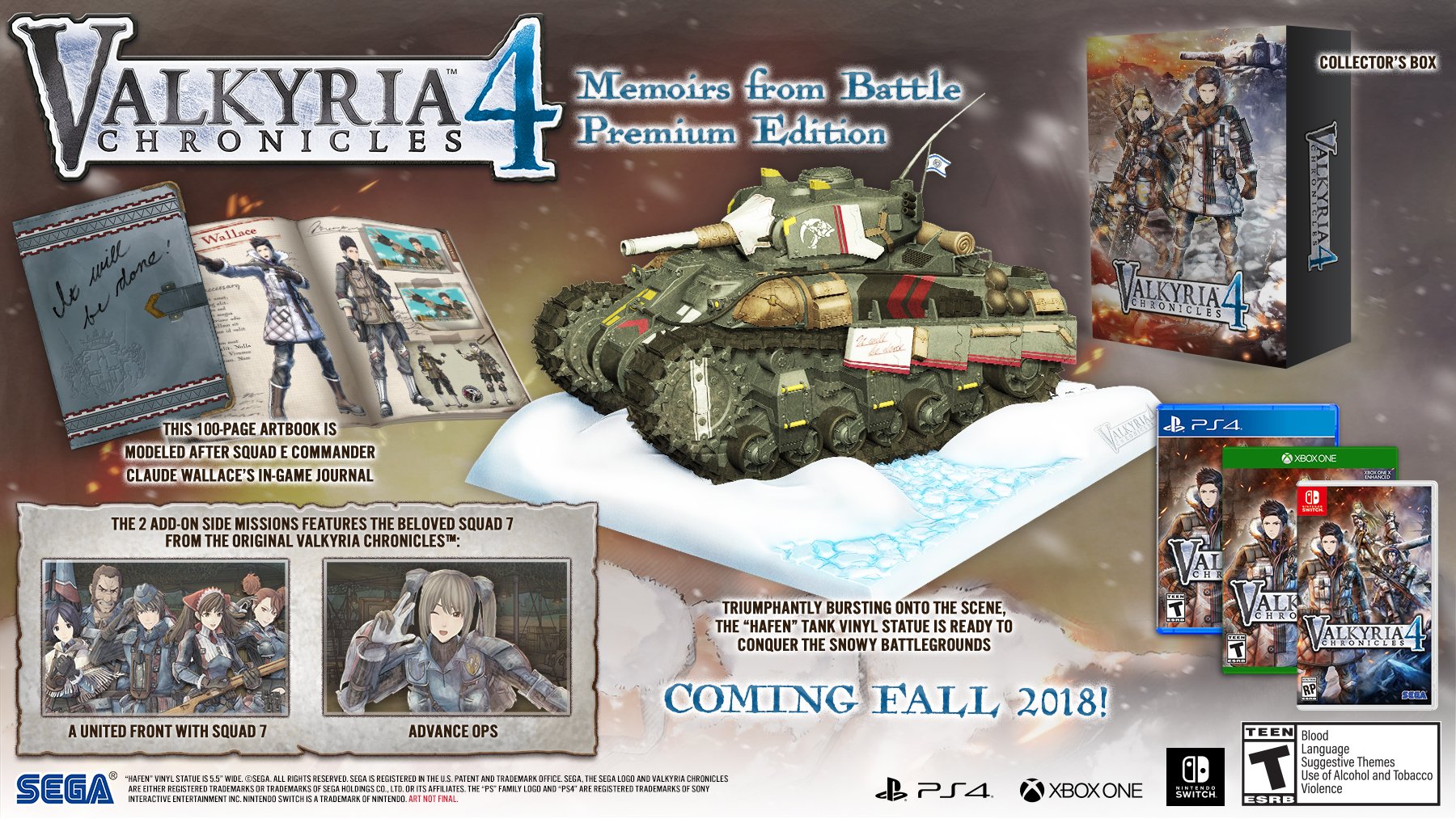 The most noteworthy part of the edition is the included vinyl statue of the Hafen Tank. If the new game is anything like the first, this weaponized mode of transportation will essentially become a character in and of itself, so it makes sense to commemorate it in this way.
On top of that you'll also receive an artbook, plus two DLC side missions that cross-over with the cast of the first game.
Valkyria Chronicles 4 launches this fall. You can pre-order the new special edition via Amazon.

Leave a Comment