Another fighter has been confirmed for the upcoming fighting game SNK Heroines: Tag Team Frenzy – King of Fighters' very own Love Heart.
After technically appearing first as part of the Sky Love series of pachinko machines, Love Heart went on to make her fighting game debut in King of Fighters XIV. As revealed by Famitsu, her SNK Heroines appearance swaps out the sky pirate garb for a police officer's uniform.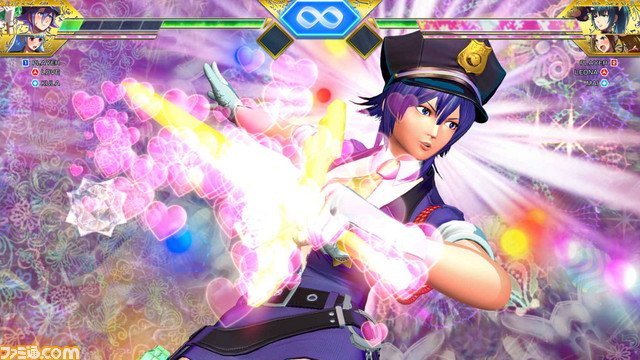 We're sure to see even more characters announced for SNK Heroines: Tag Team Frenzy before the game launches this September 7th in North America and Europe!

Leave a Comment