May might be coming to a close in a few days, but that doesn't mean the My Nintendo offerings are stopping anytime soon. You currently have the opportunity to pick up three different rewards: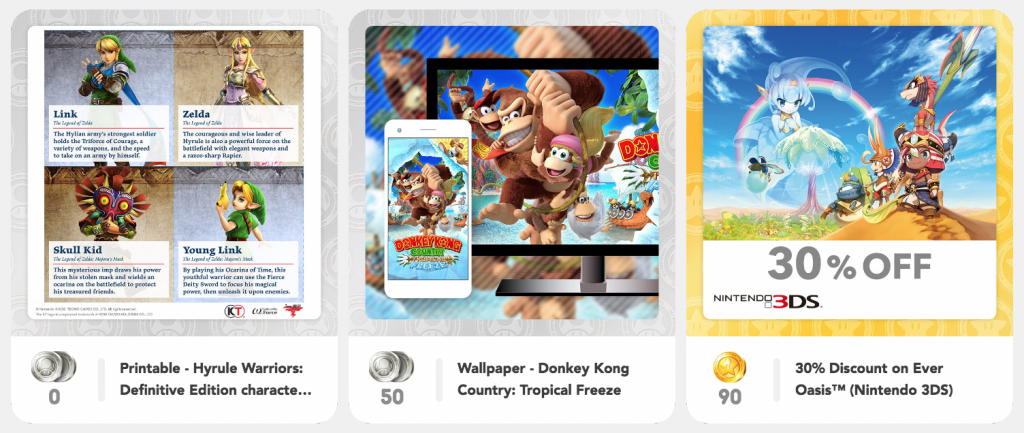 Printable – Hyrule Warriors: Definitive Edition characters A: Continue celebrating the recent release of the game by picking up this set of printables that feature the likes of Link, Zelda, Impa, Skull Kid, Young Link, and Lana. Get this reward for free, as My Nintendo has it available for exactly 0 Platinum Points. You have until August 2nd to print 'em out!
Wallpaper – Donkey Kong Country: Tropical Freeze: Nintendo's other recent game release involves a certain ape-like character — you can show off your love for him and his latest title on Switch by adorning your devices with Tropical Freeze artwork for a mere 50 Platinum Points. As always, the wallpapers are available in a variety of sizes, all of which you can acquire until September 2nd.
30% Discount on Ever Oasis™ (Nintendo 3DS): If you haven't yet taken the time to dive into the world of Ever Oasis on the 3DS, a new opportunity for you to do just that has arrived! Buy the game with a 30% off discount by forking over 90 Gold Points through My Nintendo. Here's what you can expect from Ever Oasis:
The desert's last safe haven is a lone oasis you call home. So draw a line in the sand and fight to protect it! As you explore the desert and solve puzzling dungeons, you'll gather resources to build up your oasis with the water spirit Esna. Allies will join your cause, so equip them with weapons, and use their skills to slay towering bosses.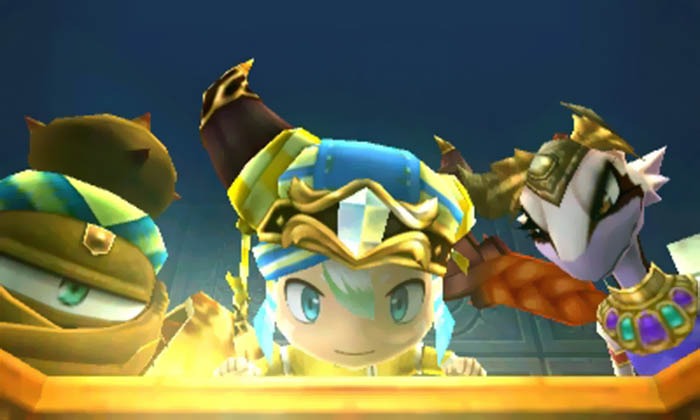 Learn even more about the RPG adventure by checking out Nintendo's dedicated Ever Oasis page. As a big fan of the game, I can honestly tell you that this third reward is worth it! You have until August 2nd to snatch up the discount.
Leave a Comment