If you're fan of biographical graphic novels detailing the lives of video game creators… well, that's a pretty niche interest, but there's some news this week that might pique your interest, as a new manga detailing the life and story Pokémon creator Satoshi Tajiri was released this week in Japan. You may remember it from a story last week where several unused Pokémon designs were discovered within its pages.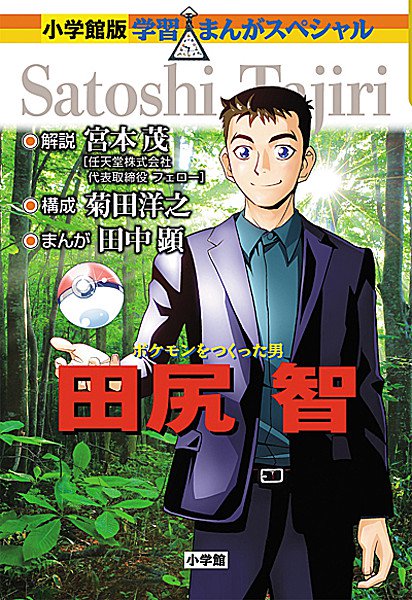 Published by Shogakukan, and titled Shogakukan-han Gakushū Manga Special Pokémon o Tsukutta Otoko Tajiri Satoshi, or "Shogakukan Edition Learning Manga Special – Satoshi Tajiri: The Man Who Made Pokémon" (try saying that three times fast), the single 160-page volume goes for 900 yen (~$8), and features tales of Tajiri's path to Pokémon – from his passionate insect hunting in his youth, to playing Space Invaders in the 70s, and more. It includes history of the franchise, the entire game industry, columns from Tajiri, and even commentary from the legendary Shigeru Miyamoto.
No word on whether this manga will make its way out west, but it seems somewhat unlikely, given the shaky history of Pokémon manga being localized. Yet who knows? Maybe it'll pique enough interest to make the jump to western shores. In the meantime, if you're hankering for some other Pokémon manga, there's a load of other series out, including the excellent Pokémon Adventures, though none (to my knowledge) are based on real life happenings.

Leave a Comment