Whenever a new Pokémon game is on the horizon there's always a wave of rumors pre-reveal, and very few of them turn out true. This latest batch focusing on the enigmatic first Switch entry, however, has enough support that it's looking downright feasible.
While it was teased much earlier, things came to ahead yesterday thanks to Emily Rogers, who has released several correct Switch rumors in the past. In a blog post she discusses the importance of Pokémon GO to the franchise, suggesting a connection between the mobile game and the upcoming entry. After that, she says the game "will be revealed before the end of this month" and its title "might raise a few eyebrows."
Sure enough, the internet went and found an old 4chan post which lines up nicely with what Rogers reported…

This is first, so I don't expect anyone to straight up believe me. I have a source that can confirm these leaks as true, I guess we'll find out in the future.

The games will be called Pokemon Lets go Pikachu/Eevee. pic.twitter.com/u3YNuCjIg2

— BasedAF Media (@BasedAF_Media) May 14, 2018


Of course, it being from April 1st doesn't exactly help its credibility, but that's where Pixelpar comes in. After releasing several mysterious drawings over the past few months, he confirmed a paper trail that started on March 26th. Check out the video, which was published privately three weeks ago:



Finally, there's the following logo, which also came via 4chan originally and translates to "Let's Go! Pikachu":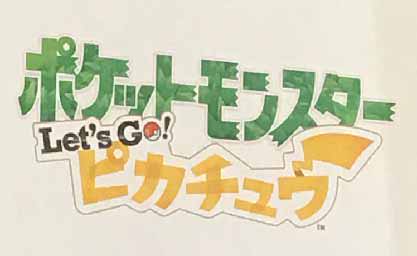 If Emily Rogers is on the money we should hear about this game before the month is out. If not, it's the most elaborate series of rumors we've seen in quite some time!

Leave a Comment