I told you I'd be back, folks. It's time yet again for a new segment I like to call "Bryan Reports on Pocket Rumble News for the Entirety of Time!"
The news this time is that Cardboard Robot Games, the developers behind the Neo Geo Pocket Color-style fighting game, will be translating the game for a Japanese eShop release. While no release dates have been given, it's still good to see life from the game.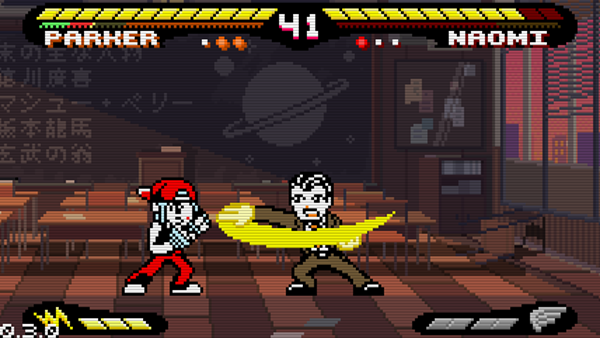 With the upcoming releases of BlazBlue: Cross Tag Battle, Street Fighter 30th Anniversary Collection, and even Fantasy Strike, the Switch's fighting game library is quickly growing — but Pocket Rumble still has a unique art style and clever control scheme that has me waiting for the release more than a year later. Maybe this time the next article I write will be about its release date.
Leave a Comment