One of my most anticipated upcoming releases, crossover fighting game BlazBlue: Cross Tag Battle, will be receiving an online beta starting tonight in North America.
The beta will begin at 10 p.m. PT, and will run until May 14th. The online beta will have online lobbies, a tactics mode, practice and tutorial modes, and a VS. CPU mode.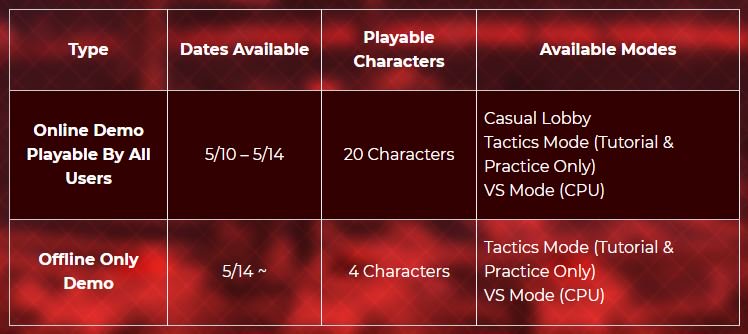 After May 14th, the demo will still be playable offline, with four characters, and with only the practice and VS. CPU modes available.
BlazBlue Cross Tag Battle releases in North America on June 5th.
Leave a Comment