Just today, Capcom announced that Versus mode will be available across the board for the upcoming Street Fighter 30th Anniversary Collection. While I took this as a given, this addition does ease anyone worried that the older arcade based titles wouldn't be as wieldy to face off in competitively.
Rather than go into any one individual game, there'll be a dedicated Versus menu with all games present for (seemingly) quicker access to the fight. It's an interesting approach, and will allow players to fight in one game more smoothly, then have a followup match in another.
Training modes will also be present for each of the titles featuring online play, those being Street Fighter II: Hyper Fighting, Super Street Fighter II: Turbo, Street Fighter Alpha 3, and Street Fighter III 3rd Strike.
There will be new options within those compared to past home console releases as well, allowing players to perfect their combos and display values that wouldn't have been possible in the original arcade releases that these versions are modeled after.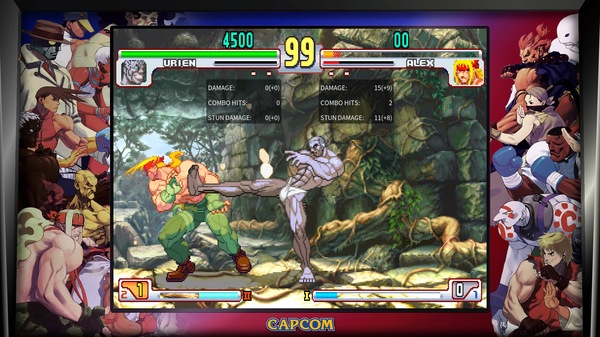 The addition of these modes are thanks to fan feedback after the original arcade-focused reveal of the Collection. With that in mind, these features will be a day one patch to unlock, requiring a bit of extra space on your system, even with the physical release.
You can pick up the Street Fighter 30th Anniversary Collection, featuring an exclusive Tournament Battle on Switch, starting May 29th.
Leave a Comment