There seems to be an endless stream of Kirby merchandise lately. After the huge, year-long 25th anniversary celebration ended, we immediately moved on to honor the pink puffball's 26th year, both of which brought us a multitude of new products and imagery. Moving forward, the merch numbers continue to grow, with old loves like plushes and keychains, and newcomers like the Kirby Otamatone, taking the spotlight. The Kirby train hasn't stopped chuggin' quite yet either, as we have a new round of Re-Ment commemorating the copying cutie that will make any collection feel just a bit incomplete until at least a set or two are added.
Re-Ment — a toy manufacturer known for producing very tiny, detailed collectibles that often emulate popular franchises — has introduced a new Kirby line for collectors and fans alike to adore. Titled the "Kirby of the Stars" series, you'll find a whole array of adorable, decorative pieces that will help create the most perfect mini Kirby themed house or room. Furniture pieces like a bed, fridge, lamp, and mirror join other fun accessories (dishware and food serving as two examples) in complete Kirby fashion.
Take look and see what the entire series has to offer: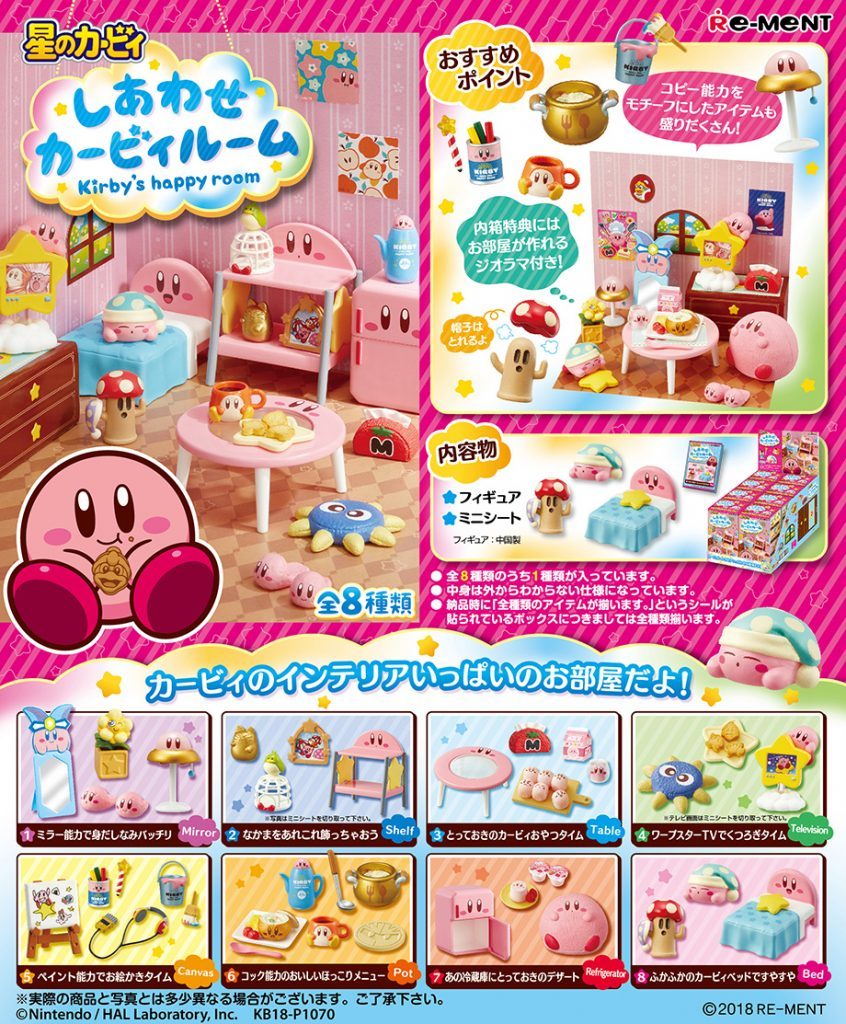 For those of you not in the know, the series can be purchased through sets available in blind boxes, meaning the items you receive will be somewhat of a mystery until the package is opened. Each box is set at 600 yen (roughly $5.50 USD), with eight possible sets available for you to collect. Kirby of the Stars will officially hit Japanese stores on May 21st.
If you're an overseas collector like me, don't fret! Re-Ment is often available through third party retailers online, and on Amazon and eBay, for fair prices soon after series make their initial releases.
Leave a Comment