We already knew that the Kirby Dream Train was pulling into the station again, but it looks like it's coming back in a bigger way than I could've imagined. What that means is a whole cargo cart's worth of goods and enough cuteness to make you miss your transfer is on the way with a brand new line of merchandise. Let's take a look at everything coming to these Japanese pop-up shops and hope we still have enough for our fare home by the end of the ride.
Of course Station Master Kirby is coming back in plush form, ready to help those in need and make sure the trains are running smoothly. Along with him comes a new Worker Waddle Dee, doing all the heavy lifting to develop these new lines. Just look out for Gordo — these extra spiky enemies must be crowding the tracks to make their jobs harder.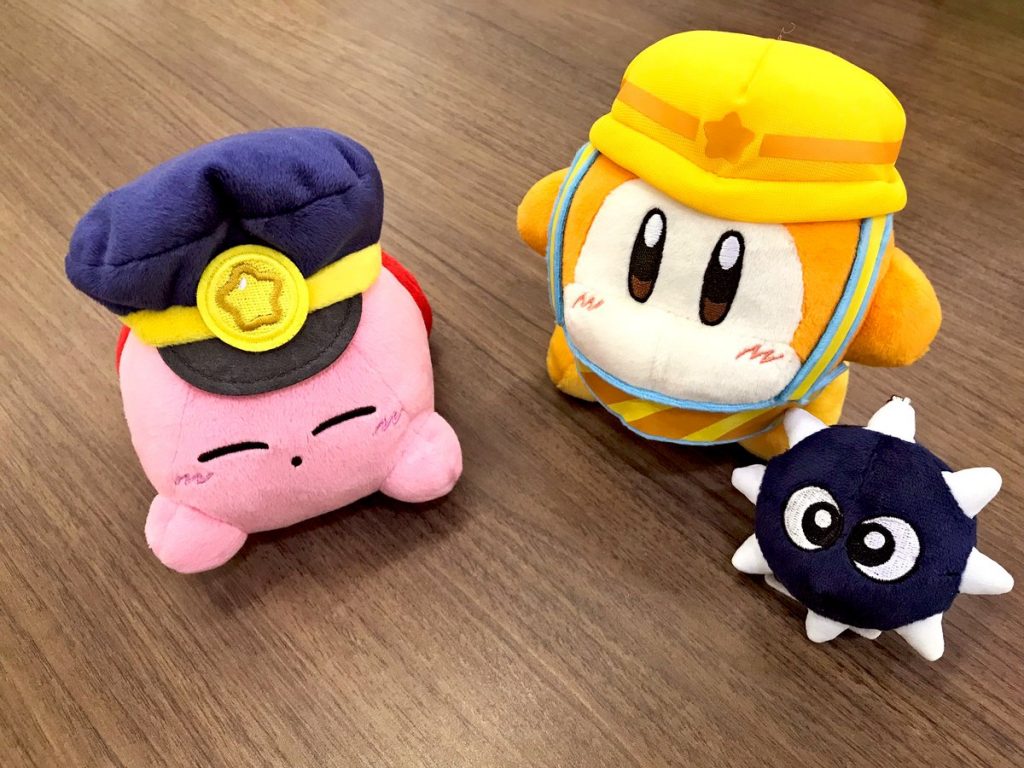 They aren't the only extra soft things coming along though, as a trio of cushions themed after ekiben are making their grand debut. Ekiben are boxed lunches bought at stations, and with three varieties to choose from, even the pickiest of eaters will find something they like. Kirby and Waddle Dee are here again, and now Meta Knight is getting in on the fun, too.
We also see some of the more general goods not tied to the theme that will be on offer, like the Kirby Otamatone — and as cute as it is, it wasn't enough to distract me from the next item. This adorable key holder has Kirby giving a proud salute with his Tokyo Station Master sash on. The mystery items listed after it are set to be similar charms for King Dedede and Meta Knight, to be offered at their stations in Osaka and Nagoya, respectively.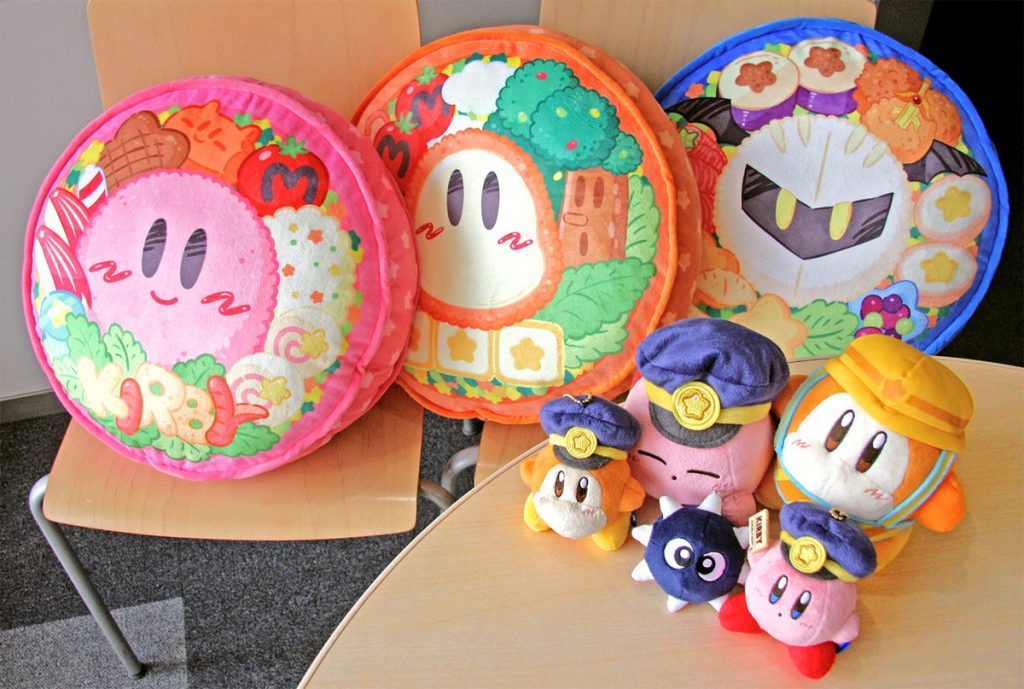 Next are various small goods, like acrylic stands of Kirby characters, and blind box charms themed featuring Kirby copying various Japanese train station mainstays. Some more general collectibles follow, but it's the snack themed goods that really caught my eye. Who wouldn't want a soft little Fountain of Dreams frappuccino, or a Kirby macaron? And that toast! The mochi! So many Kirby treats distracting you from your train…
Some more emblemized collectibles follow, like a rail pass card, phone cases, folders, postcards, and post-its. There are even more ekiben goods, and some adorable stickers. Most of these are themed after new stations and stops on the Dream Train, like the Magolor Shop or Marx Circus. It's a great way to bring back some familiar faces, just like the last batch's focus on the Dream Land 2 Animal Buddies.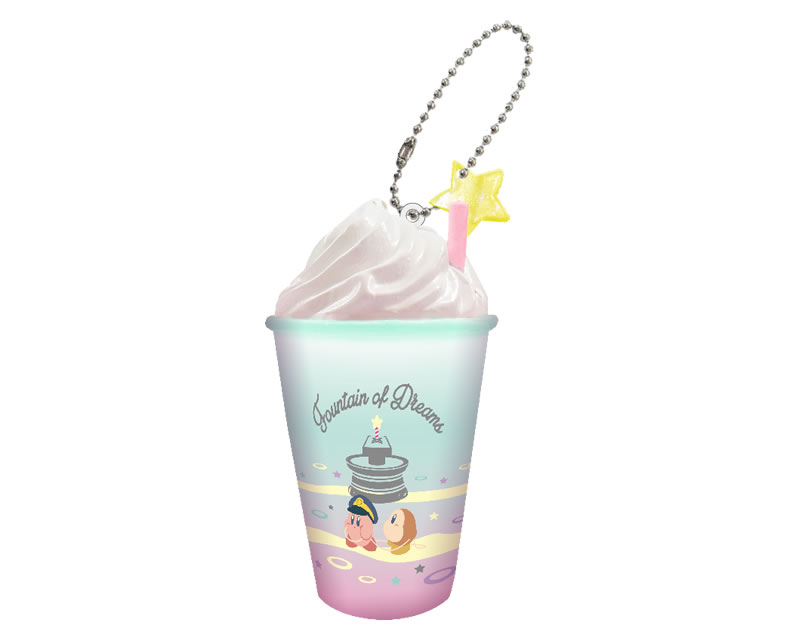 If your taste is a little more expensive, there are also new pouches, purses, tote bags, and button up shirts to choose from to up your Kirby style game. And if your wallet's just barely hanging on at this point, you can always just grab a couple little snacks like the boxed dorayaki (think a couple tiny pancakes with red bean paste between them) with Kirby and Waddle Dee faces, or a tin of Kirby and Gordo treats.
Last but not least are ink stamps, similar to what you'd find during Japanese events called stamp rallies. If you're traveling through Japan during these events, it's the perfect way to add a little Kirby flair to your passport so you can remember the trip!
That's it for the Kirby's Dream Train goods, but with two more popping up under the supervision of Dedede and Meta Knight, it might not be the last batch. Also, any purchase over 2,000 yen will come with a special "pop-up card" as a present, and all purchases will be in a special Dream Train bag.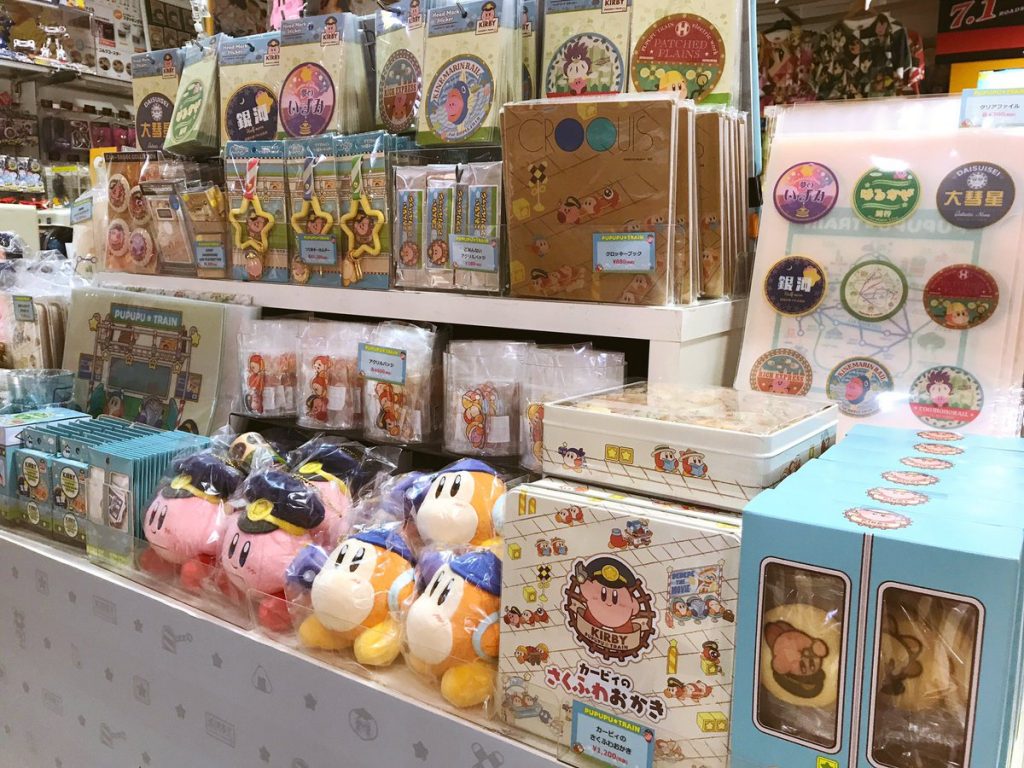 The Kirby Dream Train will set up its first stop on April 27th, and stay in Tokyo until May 9th. These are all available while supplies last and are accessible only in Japan, so make those travel plans now!
---
Special thanks to the @KirbyTrain Twitter account for supplying the public with product and display photos.
Leave a Comment