Almost a year ago I was in Tokyo for a few days, running around the massive city in the hopes of making a visit to as many Kirby pop up spots as I could. At the time it was a perfect storm, with three events happening simultaneously at three different locations. One of these was Kirby's Dream Train: an absolutely adorable railway themed array of merchandise with Kirby as your guide.
It looks like the train's pulling out of the station once again, and this time to multiple cities. The theme's website has gotten a massive update, listing spots for Osaka and Nagoya as well as the previous Tokyo location. Each of these has a different railmaster too: Dedede will be eating big in Osaka, Meta Knight will be hard at work in Nagoya, and Kirby will be returning to Tokyo itself.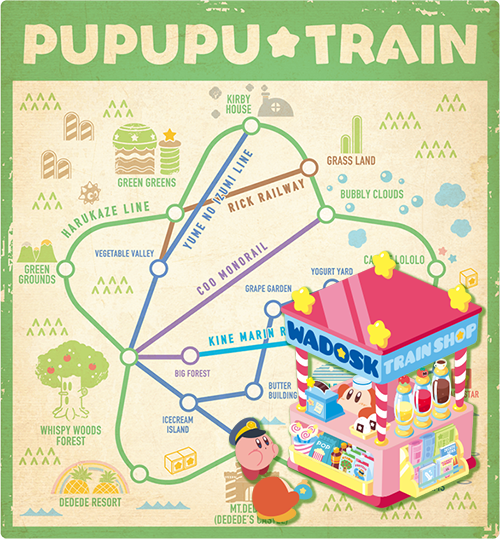 No word on what merchandise or other events will be offered, though when I was there there were plenty of photo opportunities and unique collectables I couldn't pass up. One of the best things as a long time fan was a star shaped rail map with plenty of stops that reference characters and places in the series. You can check it out on the Dream Train official site and even listen to some of these "station"'s unique jingles.
Look forward to more on Kirby's Dream Train's second pass through as the site updates further.

Leave a Comment