In less than four weeks, Harvest Moon: Light of Hope will be available on the Nintendo Switch. Natsume has announced that DLC will be available for the game and that a Season Pass will be offered as well. Thanks to a press release from the company, all four DLC packs have been announced. Released on a near monthly basis, the first pack will debut on Light of Hope's launch day — May 29th — and will conclude on July 31st.
For detailed descriptions about the DLC and pricing, check out the release schedule down below:
Decorations & Tool Upgrade Pack

Release Date: May 29th | Retail Price: $1.99

Completely customize and beautify your farm with 7 different decorative fence sets and 2 statues. You will also be able to upgrade your Hoe and Watering Can two additional levels, making growing crops easier and faster!

New Marriageable Characters Pack

Release Date: June 19th | Retail Price: $5.99

Expand your experience with new and exciting content! Two new eligible residents have moved into Beacon Town! Shirlock, a fledgling journalist and self-proclaimed detective who is studying under the tutelage of Naomi, and Michelle, Doc's research partner.

Doc's and Melanie's Special Episodes

Release Date: July 10th | Retail Price: $5.99

Help out Melanie and Doc in two side stories that will unlock new shops! Melanie is in a designing slump, and needs your help for inspiration! Meanwhile, Doc is having trouble in the romance department! Can you help him out? And what rewards will they give you?

Divine Marriageable Characters Pack

Release Date: July 31st | Retail Price: $3.99

Ever wonder what it'd be like to woo the Harvest Goddess or Gorgan? Well, now you can! Get to know the Harvest Goddess and Gorgan on a deeper level and marry them!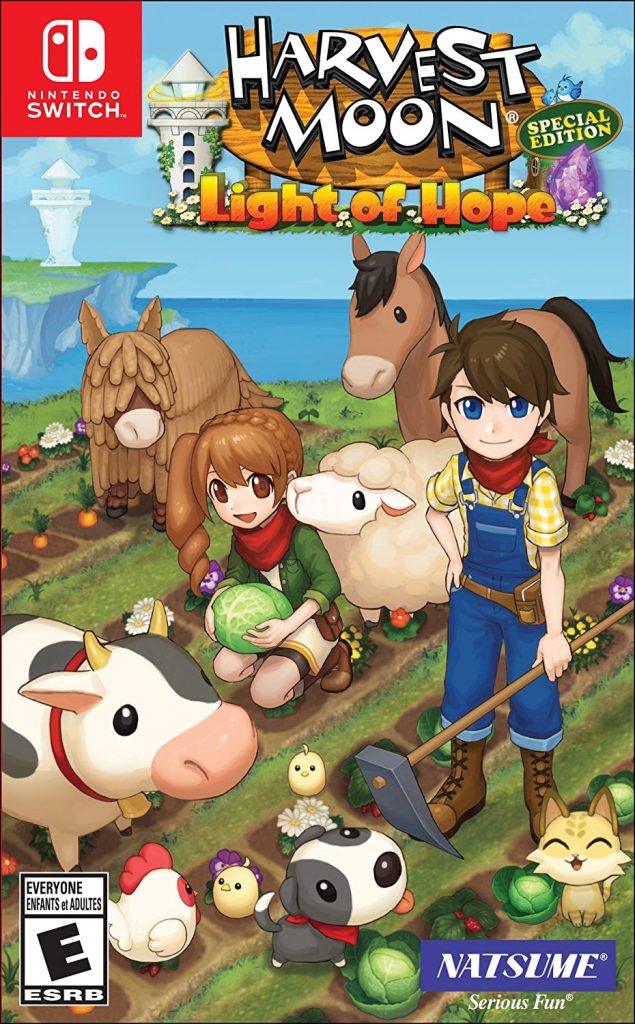 Springing for the Season Pass, priced at $9.99, will save you $7.97. If you've already pre-ordered the special edition from the Nintendo eShop, then there's no need to buy the Season Pass separately.
Roll up your sleeves and get your farming clothes ready, Harvest Moon: Light of Hope will be here before we know it on May 29th.
---
Source: Natsume PR
Leave a Comment