A call was recently put out by Nintendo to get fans to share their Kirby Star Allies inspired art, and the favorites are now curated on Play Nintendo. Each of these captures a little something about what makes Star Allies special. The places, the copy abilities, the Friends, and even the enemies are all given some focus.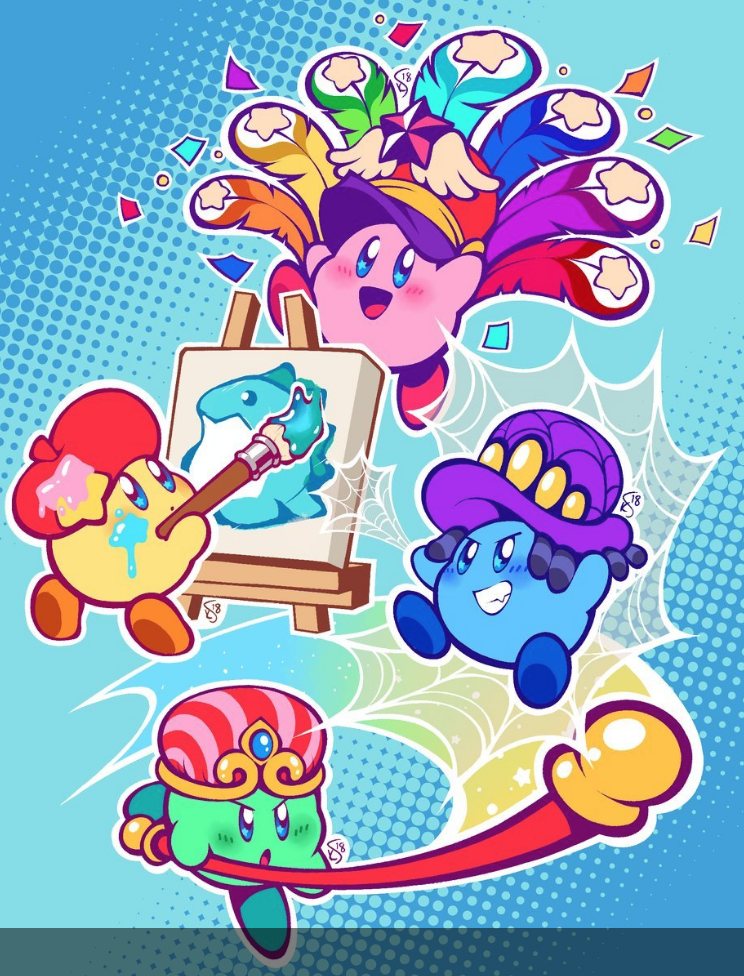 You can tell that Artist Kirby has really made an impression on fans, showing up more than any other ability and inspiring them to take up their brushes themselves. Friends are given plenty of love (naturally), but even some foes get in on the fun.
Of course, Kirby gets to feature in (almost) all of these, and with Friend Heart overhead, it feels like there's hardly anyone who wouldn't want to join up with the little guy. Make sure to scroll through all the submissions — and if you have your own Kirby art to share, let us see! After all, there's plenty of room in the sky for more stars.
Leave a Comment