French game studio Umeshu Lovers has been teasing its first project since the start of 2018. Taking a page from other game developers and success stories, the studio's made a giant step forward today by launching a Kickstarter campaign for Forest of Liars, a 2.5D narrative adventure game.
In the Forest of Liars, you won't be faced with just the mysteries and dangers of nature, but you'll come across fellow travelers, too. Be careful with who you invite to your party though, as they may double-cross you or lead you to your death. In addition, character flaws can dramatically affect your experience: "[a] good hunter may easily find and bring back food, but may keep everyone up at night with his snoring. A talented herbalist may be hiding a pyromania obsession that comes out only when the campfire is lit at night." Fighting, solving puzzles and riddles, sorting through dialogue options, and more will keep you on your toes as you try your best to avoid a game over.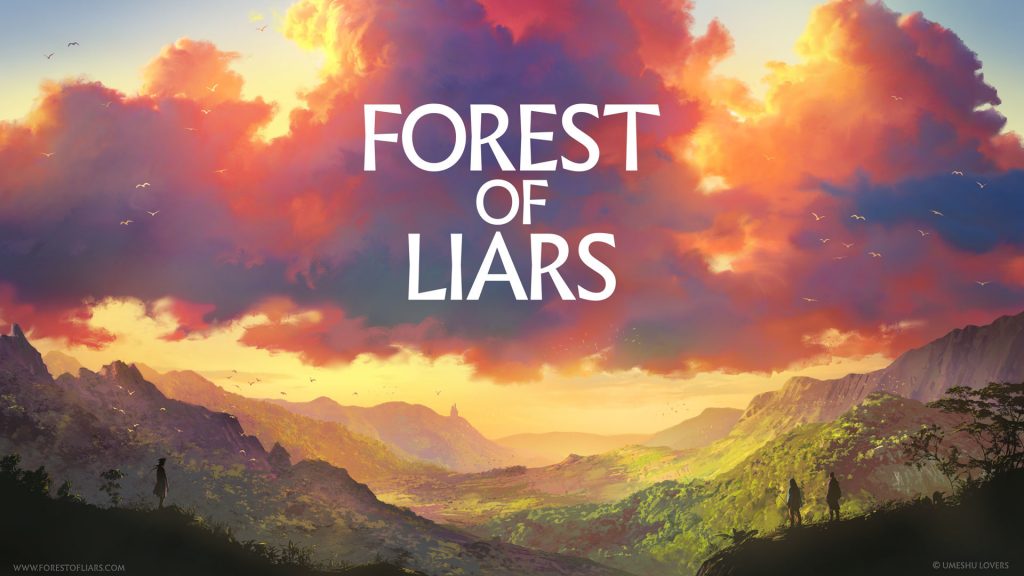 Ultimately, your goal is to get to the center of the forest. Doing this will take multiple playthroughs though, as you're only able to confront one forest guardian (with five currently planned). Each guardian has a piece of the entire story, allowing Forest of Liars to manifest an element of mystery in each new save file.

While the main focus is developing the game for Steam, Umeshu Lovers may bring the game to the Switch and other consoles, depending on the campaign's success. The base goal for the campaign is €90,000 (about $109,127), but there's no hard number or listed stretch goals for what it would take to see this lush adventure available on the system.
There's still time to see if those details appear, as the campaign ends on Thursday, May 31st at 2:00 p.m. PT | 5:00 p.m. ET. Various pledge options with different awards range from €1 ($1.21) to €5,000+ ($6,063). With an estimated release date of late 2019/early 2020, perhaps Nintendo can step in and bring this visually stunning adventure sooner to the Switch under the Nindies brand.
Leave a Comment