The Legend of Zelda Encyclopedia, the final volume in The Goddess Collection trilogy, is almost here. Dark Horse has given IGN the honor of showing off the book (previously Kotaku announced its existence in October) — we haven't seen its interior up to this point, which makes this the book's first bigger reveal.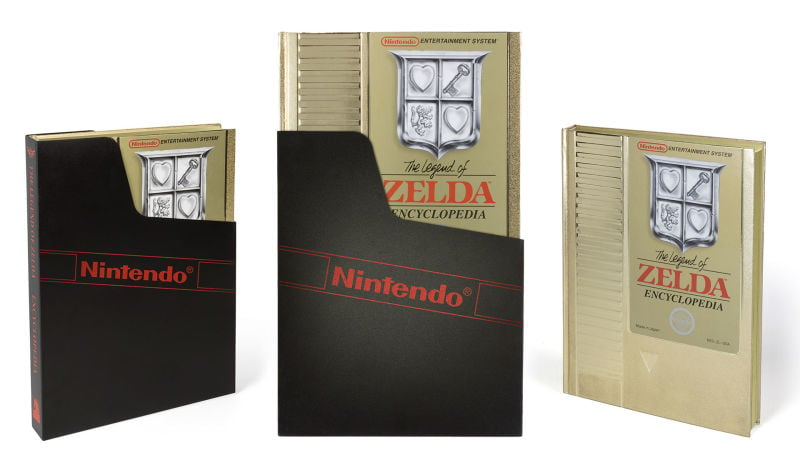 Five pages have been selected from the 328 page book to tease us, and we now have a better idea what The Legend of Zelda Encyclopedia will hold. Its description online briefly touches the surface of what will be included: "enemies and items, potions to poes, an expansion of the lore touched upon in Hyrule Historia, concept art, screencaps, maps, main characters and how they relate, languages, and much, much more[.]" We can now see that locations, races/species, history of key items, relationship charts, and promotional materials will receive their own pages. On an interesting note, we don't see any mention of The Legend of Zelda: Breath of the Wild in these pages, or any appearance of it in the timeline charts.
You can view the pages for Termina, Zoras, History of the Master Sword, Twilight Princess' Character Relationship chart, and the Promotional Materials pages down below. Just beware that there are some spoilers for various games in The Legend of Zelda series.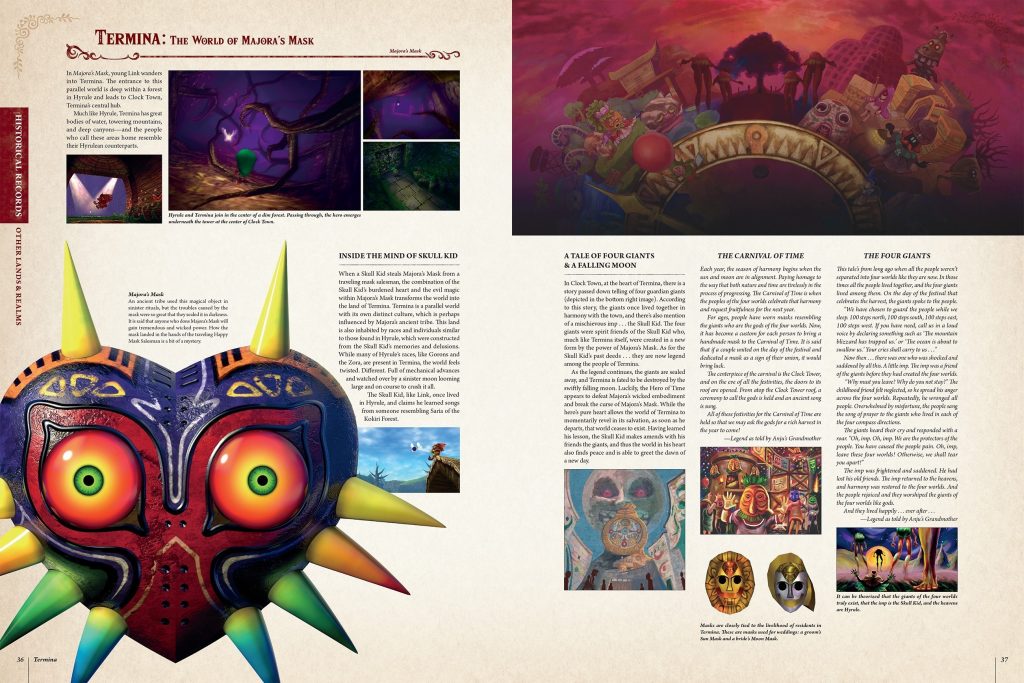 The Legend of Zelda Encyclopedia will be available on June 19th. Looking to add The Goddess Collection trilogy to your collection? You can pick up The Legend of Zelda Encyclopedia (in the regular and/or Deluxe edition) online or in stores where books are sold.
Leave a Comment