Once again, Dark Horse is making our wallets a tad lighter. The highly anticipated The Legend of Zelda Encyclopedia is getting more than just a blue hardcover version this year. Shown off by Kotaku, the last book in the trilogy is trading its Nayru blue for a nod to the first game that started off the series: The Legend of Zelda NES cartridge in Triforce gold.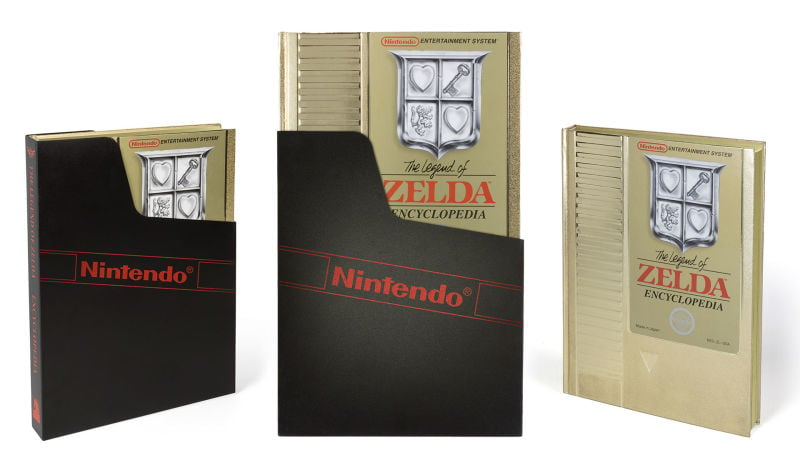 Out on April 24, 2018 — the same day as the standard hardcover version — this version of the book will also come with a NES-like slipcover and an "instruction booklet" of sorts to match the vibe of picking up the game for the first time. Set at $80, this edition will likely sell out fast like the previous limited editions of Hyrule Historia and Art & Artifacts.
You can get information about pre-order options on Dark Horse's site.
Will you be rounding off your collection with the traditional hardcover, skipping it for the limited edition or going for broke with both?
Leave a Comment