If you haven't signed on to Animal Crossing: Pocket Camp yet today, you might want to ponder doing so soon — you're in for a treat! The latest update has brought us a whole trio of notices offering news about the very first Gyroidite Scavenger Hunt, new paint jobs available for your camper, and a brand new series of fortune cookies.
Are you ready for this? Away we go!
Collect game systems from fortune cookies
The fortune cookie feature still might be pretty new to Pocket Camp, but that isn't stopping the game from introducing a new series of items for you to collect. Hopkin's Game Cookie is now in stock at the Fortune Cookie Shop in the Market Place. Inside this delicious treat you'll have the chance to acquire a variety of Nintendo game systems, including both new and old consoles throughout the span of the company's history. Check out the goods: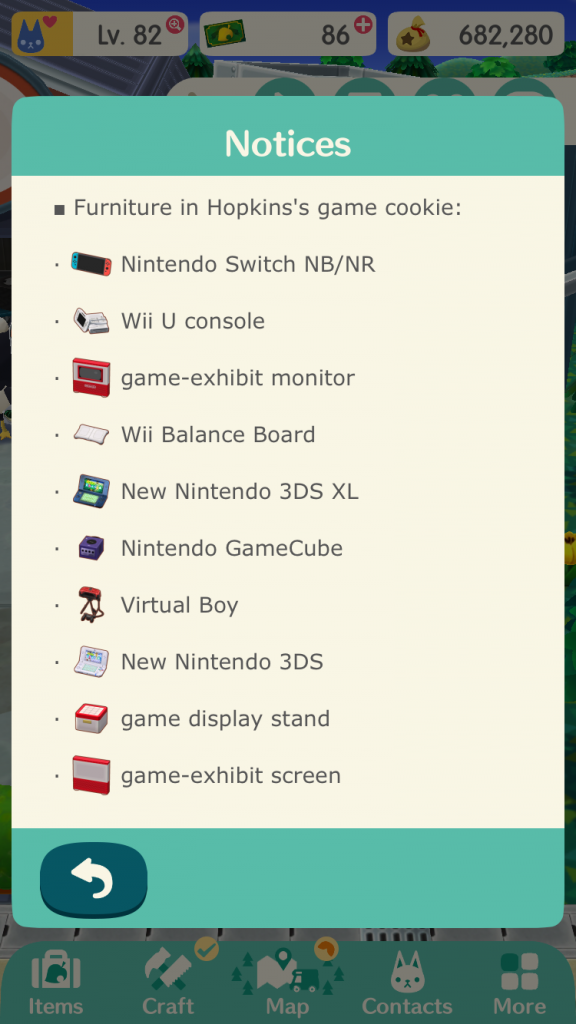 This cookie's availability runs until May 10th, so you have plenty of time to save up those Leaf Tickets!
Remember, simply signing in today will earn you a free gray Nintendo Switch item. The freebie is the perfect way to kick off this new collection!
Scavenger Hunt
It's time to start your hunt for tiny gyroidite nuggets that are scattered all around your map. Collect as many as you can to work towards crafting look-alike items based on favorite Animal Crossing characters. They're located in places like trees and on the ground, so make sure to explore to nab them all.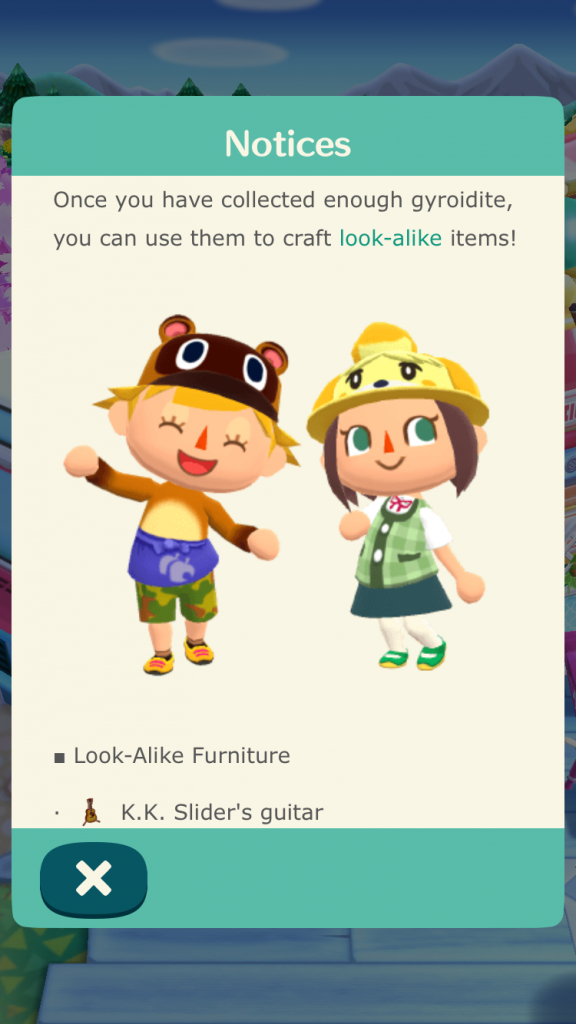 If you're a fan of animals like Isabelle and Reese, now's your time to shine. Check out the full list of items available: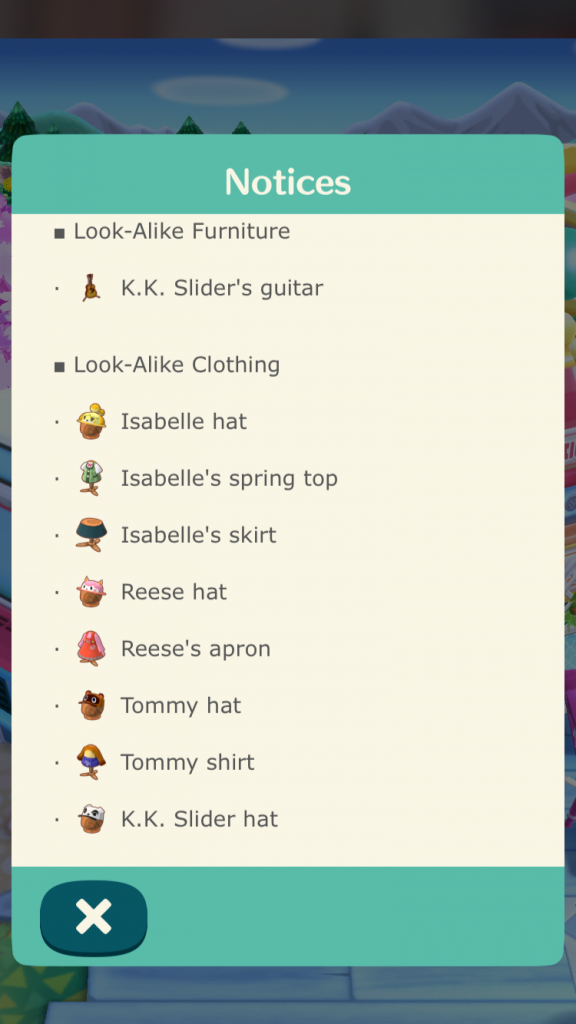 If you're after the K.K. Slider guitar and Isabelle hat, you'll need to use Leaf Tickets instead of the gyroidite nuggets: 50 Tickets for the Isabelle hat and 100 Tickets for K.K.'s guitar.
Camp in style
Your camper can sport a new style today, as four new paint jobs are available at OK Motors. Similar to the scavenger hunt, the designs are modeled after Animal Crossing characters. Summer Isabelle, Reese, Timmy and Tommy, and K.K. can now be represented on your vehicle — how cool is that?

With so many bits of news hitting Pocket Camp today, there's no doubt that you'll have your hands full for a while. That said, it's time to get out there and camp your hearts out!
Leave a Comment