If you've been looking for a new dungeon crawler to play, your moment has nearly arrived: Wizard of Legend is making its way to the Switch this year.
Wizard of Legend caters to your playstyle and gives you the opportunity to unlock over 100 elemental spells. You can expect an array of dynamic magical combat that involves fast-paced movement and the ability to quickly chain spells together to unleash highly destructive combinations against enemies. Choose between attacking hoards yourself or giving your minions the power to do your work for you in procedurally generated levels that contain both random and pre-crafted rooms. Powerful bosses and enemies will gain new abilities the more you play, meaning the level of challenge will constantly be evolving.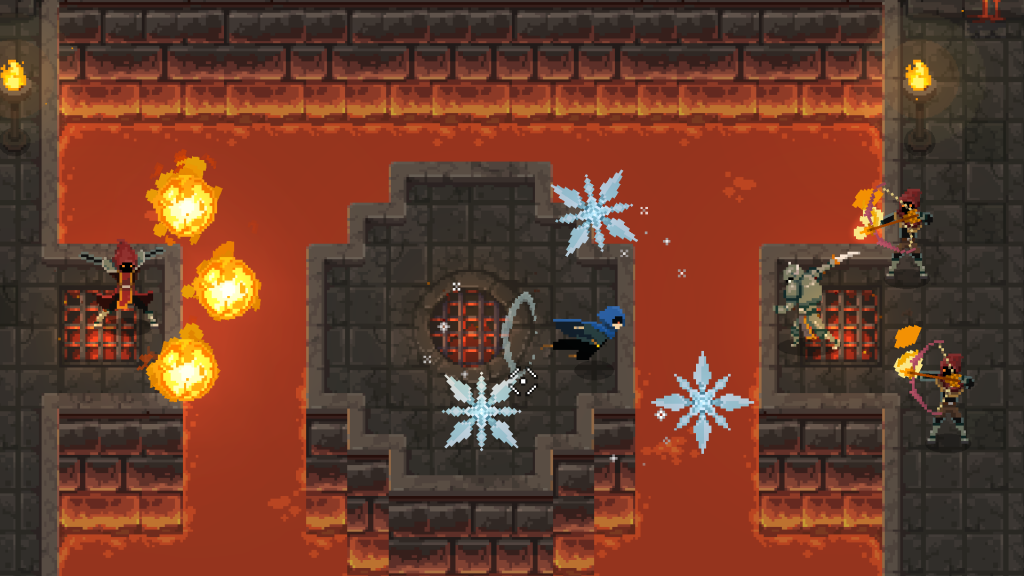 Whether you play Wizard alone or with a friend through two-player local co-op, you'll undoubtedly experience a unique and exhilarating adventure. And to enhance your journey even further, you can sit back and enjoy endless customization options with hundreds of unlockable relics and outfits.
Developer Contingent 99 goes into more detail about the influences behind Wizard of Legend:
"As this game is our debut project, the basis for the game first came to form after many months of prototyping different ideas in the format of a 2D action adventure game. We knew we wanted create a game similar to the beloved action adventure games of the classic SNES era, that emphasized item discovery and exploration. But we also wanted to create a game with an engaging combat system with a pacing similar to modern hack and slash games with a hint of inspiration from fighting games. What we ended up with is a fast paced spell slinging dungeon crawler called Wizard of Legend."
Get ready to dive into the fray and work your magic alongside minions in early 2018 with Wizard of Legend on Nintendo Switch. We'll make sure to update you with the official release date as soon as it's made available. In the meantime, you can watch the trailer for the game below!
Leave a Comment