A fan of Disgaea? You might want to check out the NISA Online Store then, as a very jam-packed Disgaea 1 Complete special edition is available for pre-order for $99.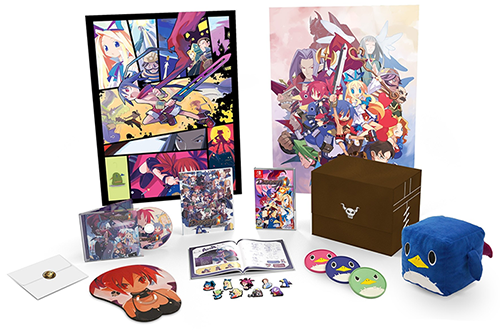 Available for both PS4 and Nintendo Switch, each of the Rosen Queen's Finest Edition comes with the following goodies:
Disgaea 1 Complete for Nintendo Switch™
Official Soundtrack
Official Hardcover Art Book
Enamel Pin Set (Set of Nine)
Orthodox Prinny Coaster Set
Noppai Etna Flat Mousepad
"Poster of Darkness" Tear-Resistant Poster
"Netherworld Unbound" Tear-Resistant Poster
Prinny Cube Plush
Rosen Queen Certificate of Authenticity
Prinny Pouch Collector's Box

The game and special edition will be released sometime this fall.

Leave a Comment