The 2008 PSP dungeon crawling JRPG Class of Heroes is getting an Anniversary Edition re-release on the Nintendo Switch, it's been announced via Famitsu. Siliconera reports that the new version will include a mode that let's you view a gallery and listen to background music.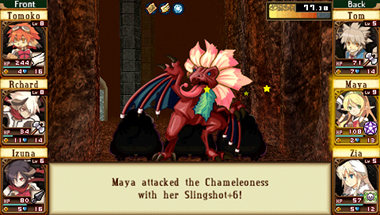 Class of Heroes was brought to North America in 2009 by Atlus where it received mixed reviews, with some commending its back-to-basics approach to dungeon crawling while others lamented the lack of story. Gaijinworks has since localized the two sequels, with the third game being an upcoming late release for the PS3.
The Switch version will launch in Japan on April 26th, suggesting it'll be an eShop release. We'll be sure to let you know if it heads west once more.

Leave a Comment