Donkey Kong will be making his official debut on Switch when Tropical Freeze comes to Nintendo's newest console May 3rd in Japan, and then on the 4th in Europe and the US. While you might already be looking forward to the release, it appears as though there may be even more reason to pick up the game in certain regions. Those of you located in Italy will have the opportunity to snag the Special Edition, which was just announced on Twitter today.
Included with the game cart are a Funky Kong keychain and a sheet of stickers showcasing a bunch of familiar faces from the Kong family, all of which are wrapped nicely in slightly different packaging in comparison to the standard edition.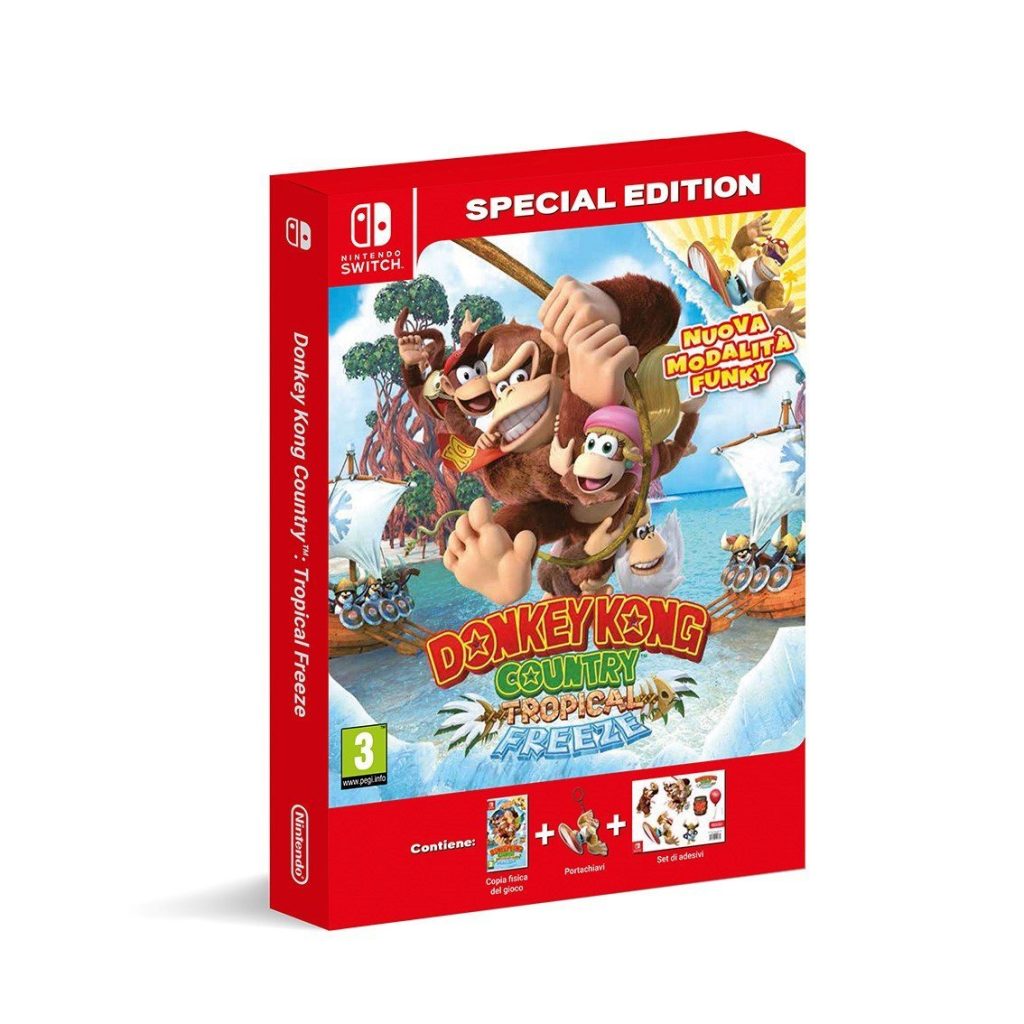 These extra incentives might just be the extra push you needed to experience Donkey Kong's adventure on the Nintendo Switch — you can pre-order it on Amazon Italy today.
While there's no word of the Special Edition making its way overseas to North America yet, we'll make sure to spread the word if one does start appearing at retailers.
Leave a Comment