On April 27th, you'll be able to complete Thora's quest to Valhalla on Nintendo Switch. That's right, the Kickstarter game that appeared on the Wii U is taking the same Switch route that the indie community has taken.
Priced at $14.99, Jotun: Valhalla Edition will only be available digitally. When asked about a physical edition, Thunder Lotus tweeted: "Possibly! No firm plans at the moment, tho." So for all physical media collectors, cross your fingers!

There are some small changes to the game: other than the title being remastered slightly for the Nintendo Switch, Thora's size had to be tweaked for handheld mode:
"Also, since we play a lot with scale in Jotun, Thora often being dwarfed by titanic bosses, we had to rework some of the gameplay to allow for play on a potentially much smaller screen."
Thunder Lotus is also promising giveaways — codes for the game will be raffled off via the developer's social media pages (Facebook and Twitter). Other "sweet goods" are promised, so perhaps we'll see some physical swag enter the fray.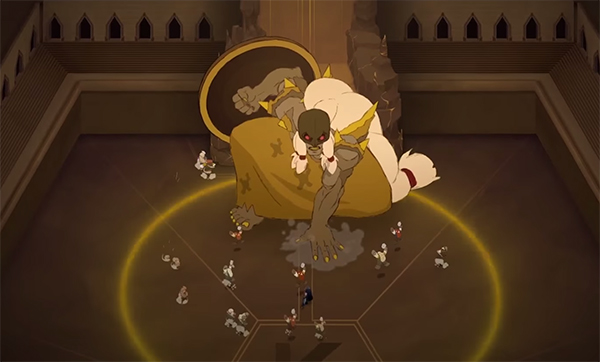 Curious about this adventure? You can check out Nintendo Wire's review of the game when it was released for the Wii U.
Leave a Comment