We see something new from the Pokémon Center just about every week. Last time, we saw Litten star in its own line and the store's keeping that Alolan theme going strong this week — but showing off a Legendary Pokémon this time around. Tapu Koko fans, you now have some new official merchandise to swoon over. Pulling design elements from Polynesian culture, this illustration of Tapu Koko is available on a fitted crew neck t-shirt, baseball cap, and a fleece throw. The collection ranges from $29.95 to $39.95.

A few more additional items have been added, mainly pins. Thriving among the pin craze that's spread to multiple fandoms and artists, collectors will be happy to know there's a mix of sets available. Evolution lines, pairs of Legendaries, and even a graduation card with two Pikachus wearing graduation gowns and holding diplomas. If you want to add more merchandise showing off Pichu, Pikachu, Raichu, Togepi, Togetic, Togekiss, Heatran, and Regigigas, then you'll want to see if these pieces are perfect for your collection.

Lastly, the Pokémon Center has had a pre-order page up for Kotobukiya's Lively Lillie, Clefairy, & Rowlet figure. We saw her before thanks to an appearance at Wonder Festival Winter 2018 back in February, and now we know that Rowlet will be joining her! It looks like we're still waiting for final images to be released, but pre-orders are open now and they'll be cut off on June 25th. Priced at $84.99, you have two and a half months to gather the needed funds and/or to wait for a final version to be shared.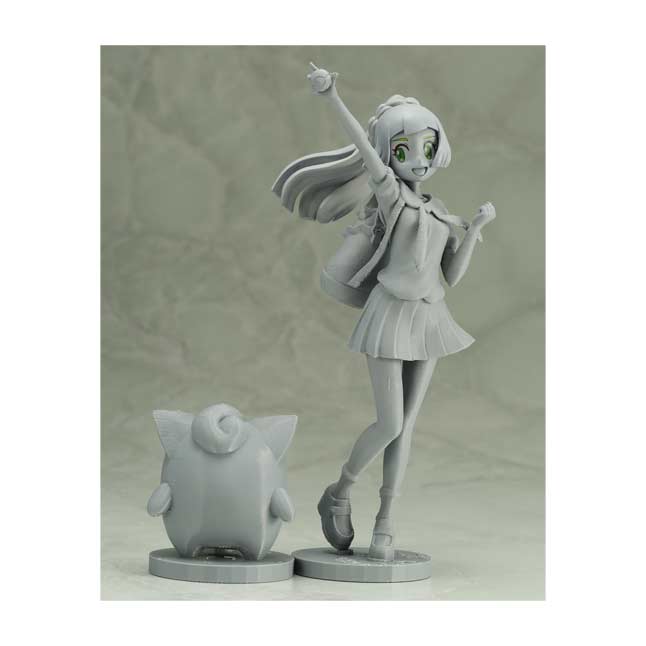 Anything catching your eye this week?
Leave a Comment