San-Ei Co., the same company behind the Cappy plushies that captured our hearts last year, is tweeting away about future releases. The Super Mario Odyssey plush line is growing!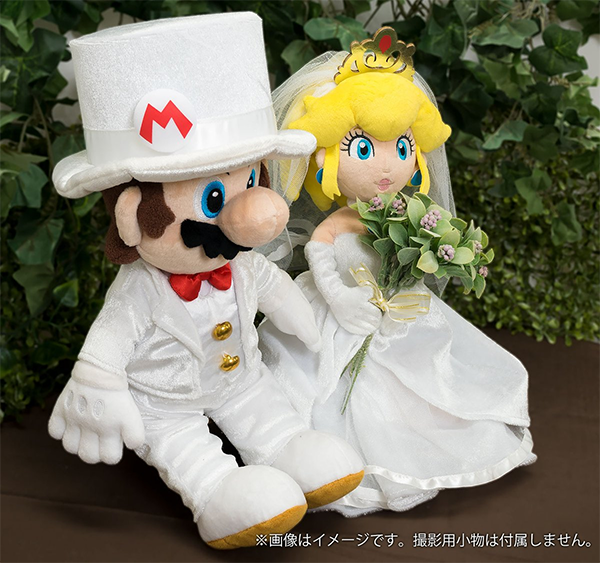 Sorry Bowser, there's no room here for you in this wedding (or box.) Wanting plush versions of Mario and Peach in their wedding attire? Perhaps packaged together too? San-Ei is selling the duo together as well as individually. And while Peach doesn't come with her own bouquet, that doesn't mean you can make one for her! Time to craft a Soirée Bouquet, with or without Piranha Plants.
Let's not leave Mario out. With this release he's getting two plushies – wedding attire and his standard blue overalls. What's great about him in his iconic outfit is this time his hat is Cappy! Eyes present, Cappy can also be removed. Beware though, this new feature will definitely have you wanting to throw Cappy around in real life.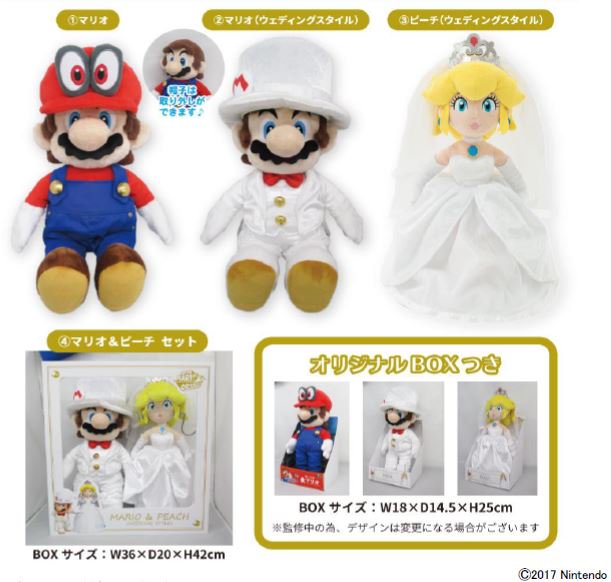 Price points haven't been revealed, but the plushies are scheduled for a mid-June release. We can only hope that these will be available on Play-Asia or even in Nintendo NY. Until then, who do you want to see next in this plush line? Wedding Bowser, Mayor Pauline, one of Mario's capture-mations? Let us know on Twitter or in the comments down below!

Leave a Comment