There's no shortage of cute plushes from Japan, but a few more never hurt anyone. Coming from the well-known San-Ei company, a trio of Nintendo franchises are getting some love: Pikmin, Kirby and Mario.
It's not often we get to see Pikmin merch, but these new plushes are bringing the pluckable partners to life in a soft, easily throwable way. This brand new lineup gives the cuddly treatment to Red, Yellow, Blue, Rock and Winged Pikmin (sorry Purple and White…), but they're not the only ones. We'll also be seeing Captain Olimar and the Bulborb enemy, whose mouth can hold onto a poor Pikmin for a perfectly cruel photo op. They'll be available this coming April. (Pre-orders are live now at Play-Asia.)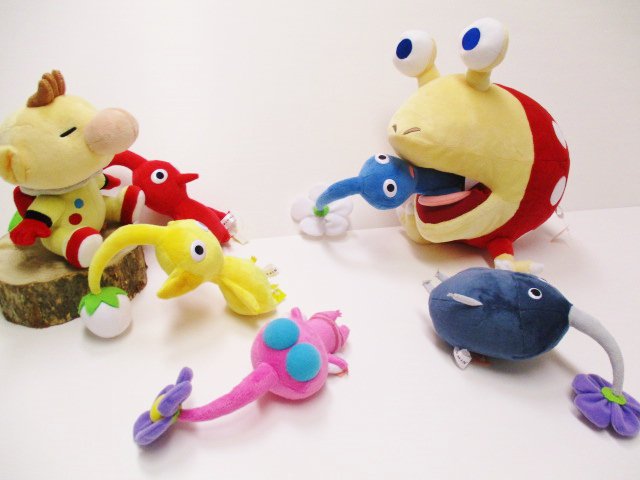 For Kirby, it's all about the latest handheld title in the series, Kirby Battle Royale. The game's been out for a while in Japan already, and to celebrate it a quartet of plushes representing different copy abilities have been made. Sword, Fighter, Doctor and Mirror are all available and come with a different colored Kirby each. To top it all off, there's also a limited edition set of all four and a Maxim Tomato box for the whole group to stay both comfy and healthy. Fans in Japan can order them all now!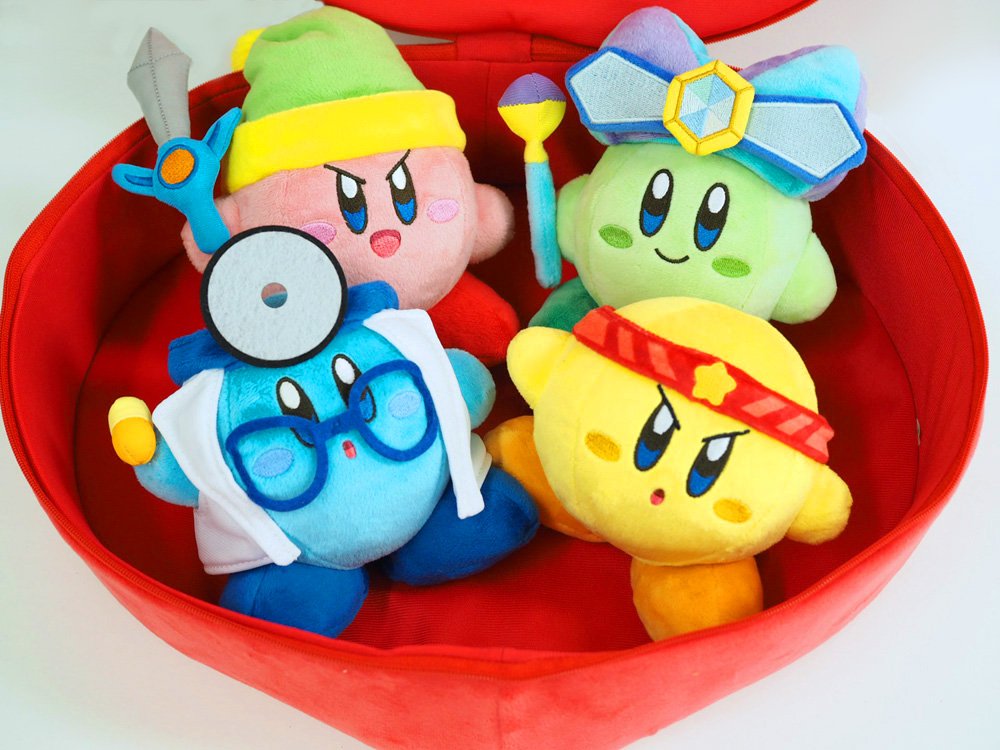 Last up is the costar of Super Mario Odyssey, Cappy! While even here in America it's possible to get a wearable Cappy, Japan will be getting a more plush alternative to the existing foam style. The real winner though is Cappy's more ghostly form, though. Perfect for fans who want to hug their hat instead of wear it, he'll be available in February 2018. (Pre-orders are live now at Play-Asia)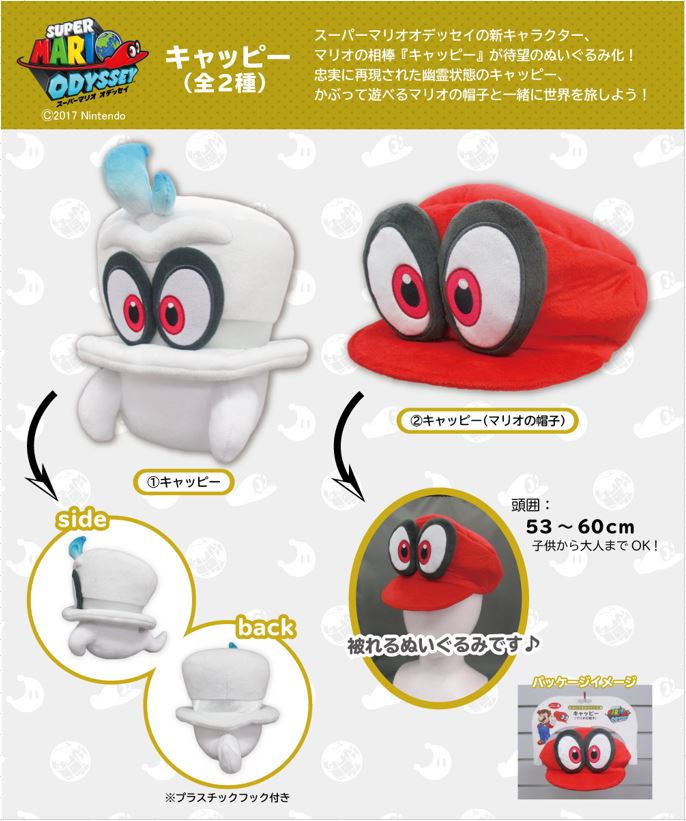 While there's no existing way for fans in America to order these at the moment, we'll be keeping an eye out and will share what we can when we can. Look forward to it and more!
Leave a Comment