For any of you completionists out there, I'd suggest booting up your Super Mario Odyssey file and racking up those coins again.
Seemingly out of the blue, the game has just been updated to include two entirely new costumes that had previously been leaked (two suits and two helmets, a total of four pieces).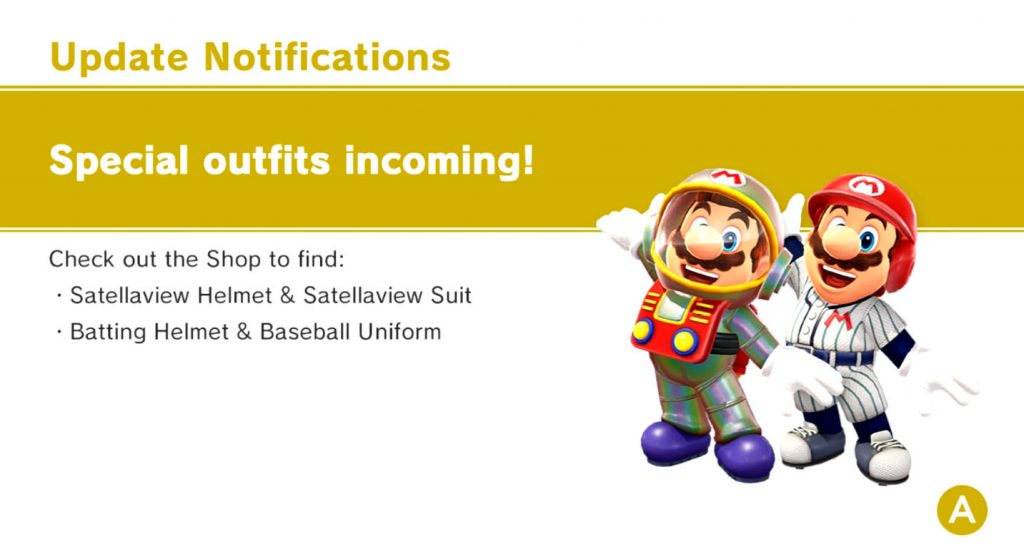 The new gear includes the Satellaview Helmet and Suit, which are fun, silver-themed astronaut pieces (with Mario palette highlights, of course), and the Batting Helmet and Baseball Uniform, which personally just reminds me of Super Mario Sluggers.
The Satellaview set can be purchased in-game for a total of 1,500 coins (1,000 for the Suit, 500 for the Helmet), while the Baseball set will run you 4,500 (3,000 for the Uniform, 1,500 for the Helmet). You can find all four items at any participating Crazy Cap store!
With this seemingly random update, make sure tuned for any more news about other upcoming Odyssey outfits that may hit the game soon!
Leave a Comment