Fans of board games and Mario Kart can finally get along, because Monopoly Gamer: Mario Kart is launching today at GameStop.
The game, like the Super Mario edition from last year, is a modified version of the classic Monopoly. This version features Mario, Luigi, Peach, and Toad in their respective karts. Players move around the board, collect coins, and use power-ups while competing in "races" after passing Go. Games only end after all of the Grand Prix cards have been played and all of the races have been run, at which point scores are tallied and a winner is declared. Each character also has their own special power-up.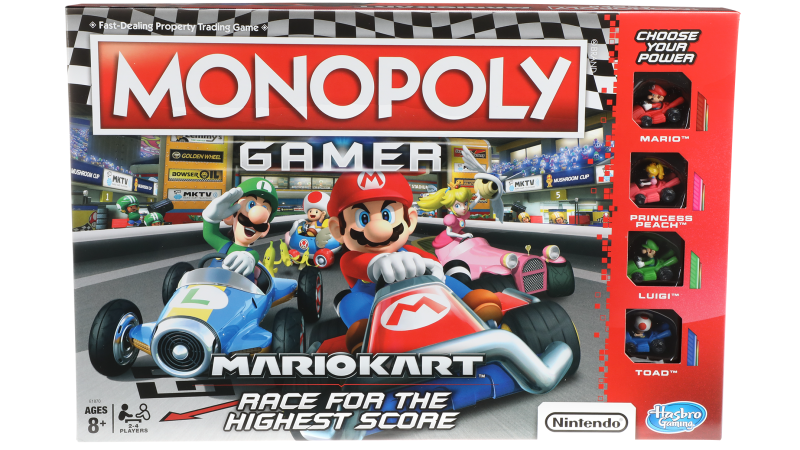 Hasbro plans to make more characters available at a later date for the game. They include the following:
Bowser

Rosalina

Shy Guy

Donkey Kong

Yoshi

Metal Mario
While the game is exclusive to GameStop for now, it will come to other retailers on June 1st. You can order your own Mario Kart Monopoly set over at GameStop right now for $29.99 — and make sure to check out the figure packs (priced at $4.99) that are slated for a release in May while you're there!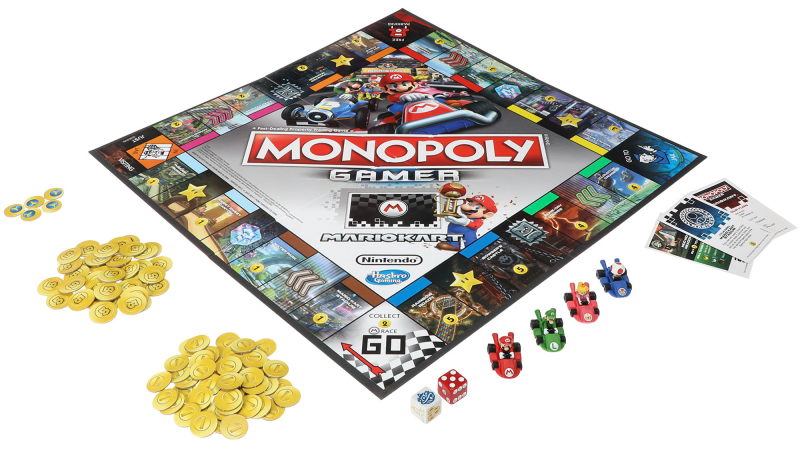 Leave a Comment