In today's age of billion dollar entertainment where the computer graphics look better than reality, sometimes we need a game that looks like it was doodled by a bored eighth grader in algebra class. Fortunately, asymmetric's West of Loathing — a goofy, Western-themed RPG — looks to fill that role, having just been announced for the Switch.
In a black and white world of stick figures, you'll don one of three character classes as you set out to explore the wild wild west, exploring, engaging in shootouts, and solving puzzles during your travels. The game has a slapsticky sense of humor, many hats to collect and wear, and "a liberal use of oxford commas," which is truly the greatest feature of all. Long live the serial comma!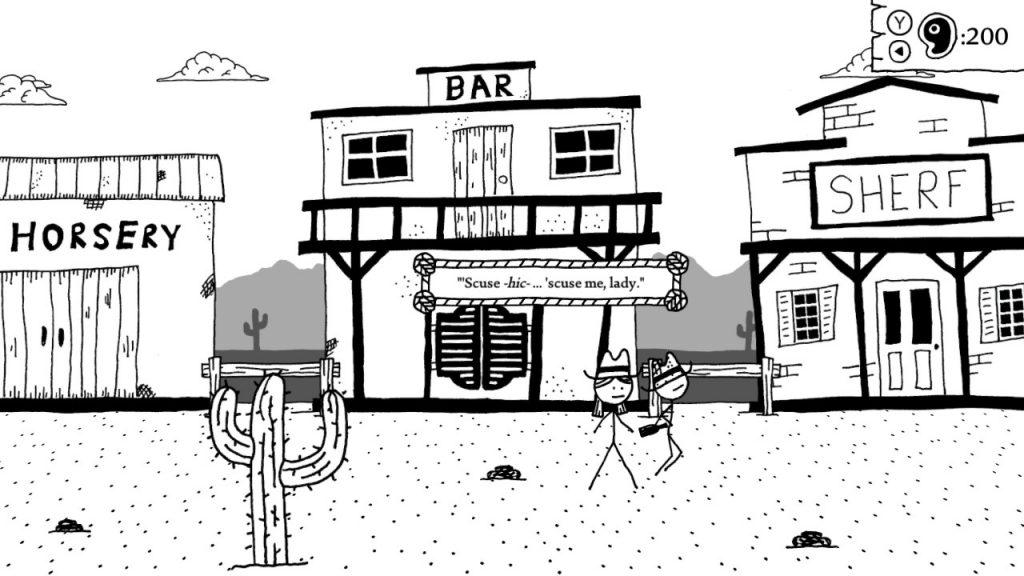 West of Loathing launches sometime this spring. Stay wired for updates, including an exact release date and more information.
Leave a Comment