During the recent SXSW Sonic the Hedgehog panel, a new series of animated episodes was revealed for Sonic Mania. Those present or watching the stream were able to see early concept art of the cast, though it's the reference sheets for Sonic, Tails, and Dr. Eggman that really sold me. Have a look: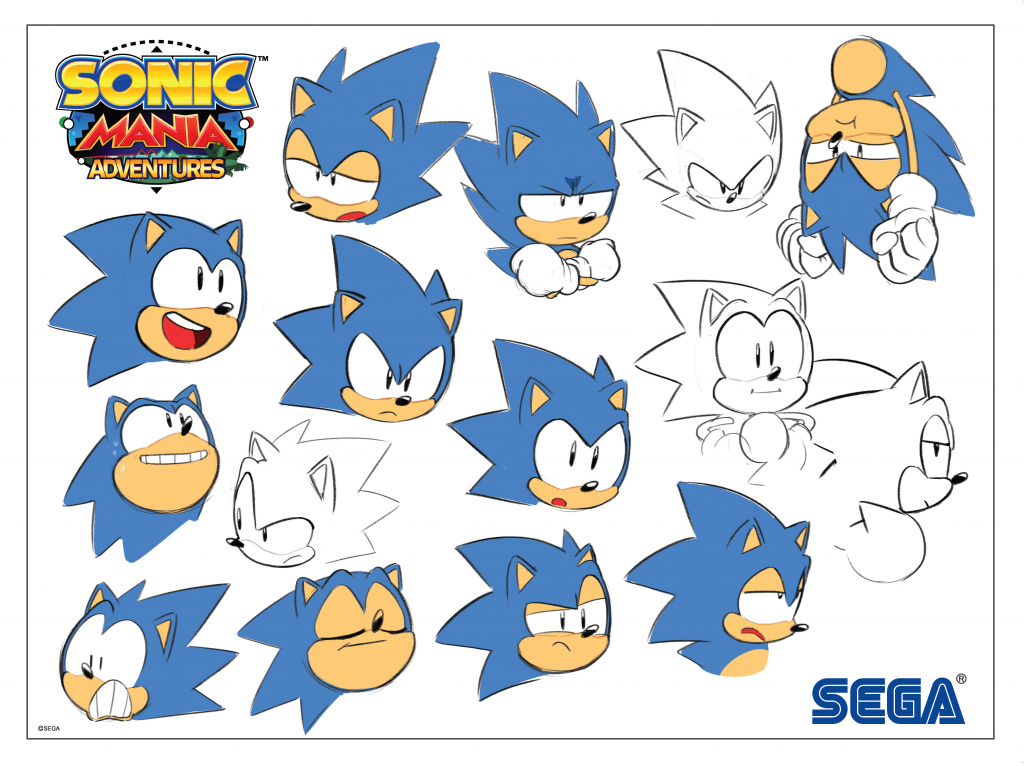 Smug Tails in the bottom is pure gold, isn't he? And the Grumpy Sonic with his arms up, like he's being forced to go on some kind of roller coaster made of drowning? The stuff of legends. There's just something about the ultimatum that Robotnik's eyes can never be seen except in specific circumstances that speaks to me. It's a shame Knuckles didn't get a similar sheet, but I'm sure once the show releases we'll get to see him not chuckle in all his glory.
Look forward to more on Sonic Mania Adventures in the near future, with the first episode due to launch sometime in the next 30 days.
Leave a Comment