It's time to get your fishing poles ready, campers! When you sign on today you'll be greeted with a fun notice announcing that the event is kicking off, and the oh-so-helpful Chip is here to help you out. The smiley beaver will give you the full rundown once you head over to the beach over at Saltwater Shores.
If you're already familiar with how fishing tourneys are run in Animal Crossing games, you'll be happy to find that this event is really no different from the rest. It involves catching fish in the ocean at your own pace and turning them in to our beaver friend who's waiting eagerly on the shoreline for your entries in the contest. As you collect the sparkly sea life in the water (the sparkles indicate event-specific fish), you can work towards meeting fish size goals to earn special prizes offered only through this tournament. You may have noticed that Pocket Camp's recent update added notifications for bug and fish sizes — and now you'll be able to put those numbers to use for the competition!
Pocket Camp is putting a fun spin on how you play by giving you the option to buy a golden fishing rod. Using this special rod during the event will allow you to catch two fish at once — how cool is that?! Keep in mind that using your regular rod will still allow you to catch two fish at the same time, but the rate at which this occurs is not as high as it is with the golden rod.
Celebrating the fishing theme even further, a new middle ground called "seafloor" is available for you to purchase for your campgrounds. Turning in 250 Leaf Tickets will earn you the vibrant landscape.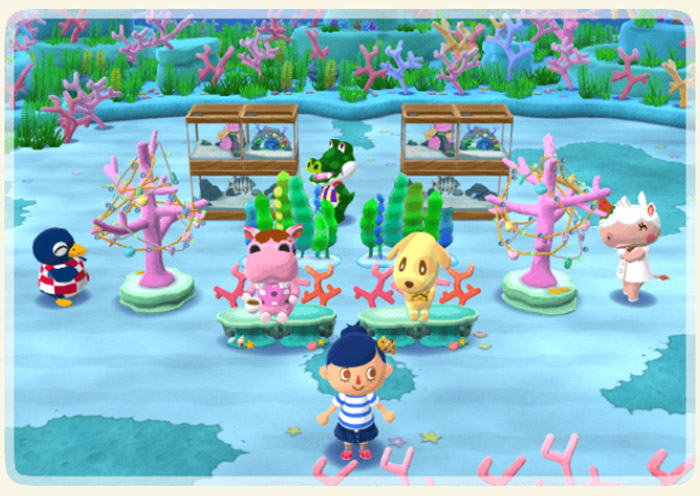 To get the full scope of how to participate in the fishing tourney we recommend that you read through the directions provided in-app. If you're itching to know how to play right this very moment you can check out the details below:
Leave a Comment