The Switch Parental Controls app — allowing users to access Parental Controls for their console — has been updated to v1.5 on iOS (and presumably soon to Android).
The update comes with a host of new features, including the ability to whitelist titles from Parental Controls, the ability to lock the app, an expansion of bedtime alarms to anytime between 4 p.m. and 11:45 p.m., and the ability to sync settings to the Switch even while the Switch is asleep.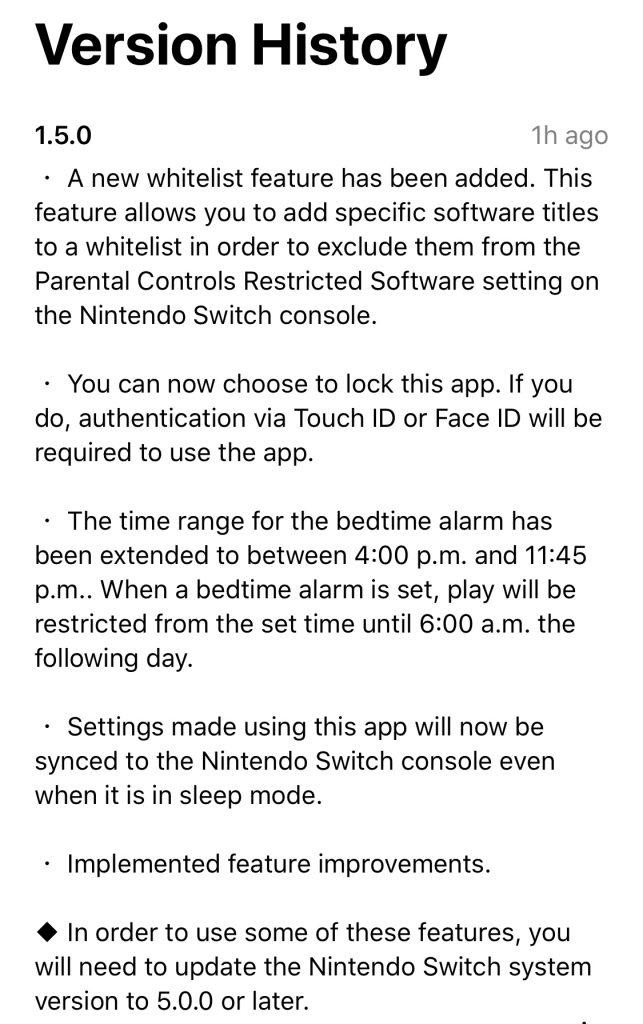 While that's great for discerning parents out there, what is of much greater intrigue is that the patch notes state that some features require Switch system update 5.0.0 or later, suggesting that said update is coming rather soon. While nothing is currently known about the next firmware update, it seems likely that it'll be coming sooner rather than later. Stay wired for more info.
Leave a Comment