March 10th. Just a normal day, right? Thanks to being somewhat punny and quick-witted, when written as Mar. 10th it looks like Mario. This year Nintendo is celebrating in a variety of ways, so let's see how you can celebrate Mario Day this year!
MY NINTENDO REWARDS
Ah yes, My Nintendo. While these rewards have been up for the last week, there's no better time to talk about them now! Calendars, wallpapers, 3DS themes, digital player's guides, and game discounts – there's a variety of ways to cash in those Platinum and Gold Points. In addition to that, some of the rewards are specifically Mario Day related. A Mario Day wallpaper for desktops and mobile devices is in two forms – a March formatted calendar and standard ones. Both are 50 Platinum Points each. On top of that, Nintendo is giving us a freebie reward: Happy Mario Day cards.
Of course there's more ways to celebrated March 10th! Including some surprises!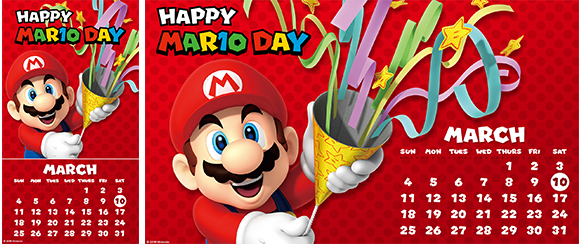 GOOGLE MAPS
Teased yesterday, Google is adding a limited time special function to their Google Maps app. As we covered it earlier this morning here at Nintendo Wire, once updating your Google Maps app and selecting the ?-block, you'll be able to have Mario on his trusty kart be your car's icon as you drive. Sadly this feature will only be here for a week, but perhaps it'll keep us guessing about what the Mario Kart mobile app could be?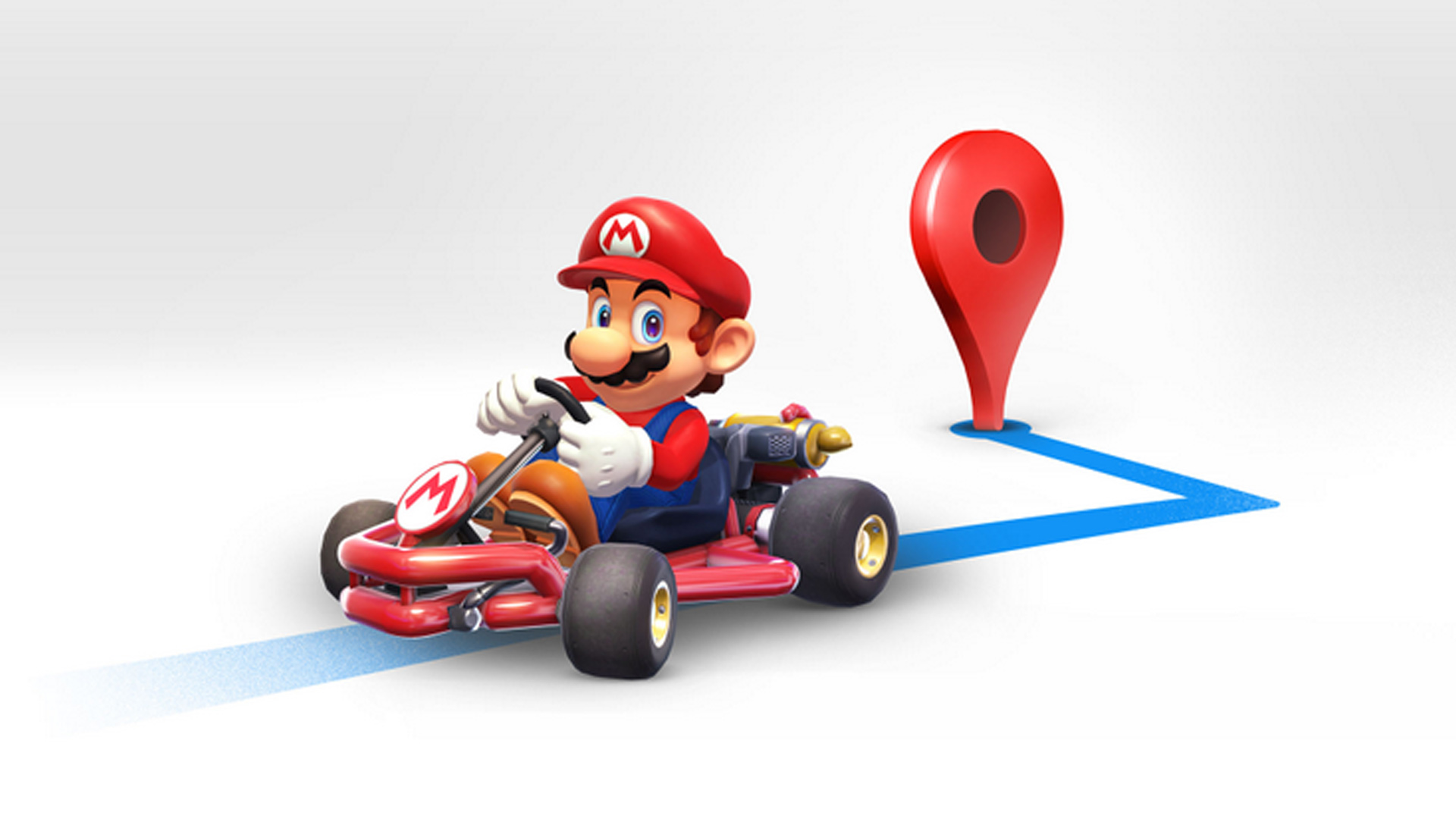 SUPER MARIO RUN
It's back again! Back when Remix 10 was added into Super Mario Run, the app was on sale for half off. Haven't picked up the full game yet? Head on over to the iOS or Google Play stores and download Mario's adventure in the mobile world of gaming for $4.99. You'll have until March 25th to get this deal before it magically disappears again.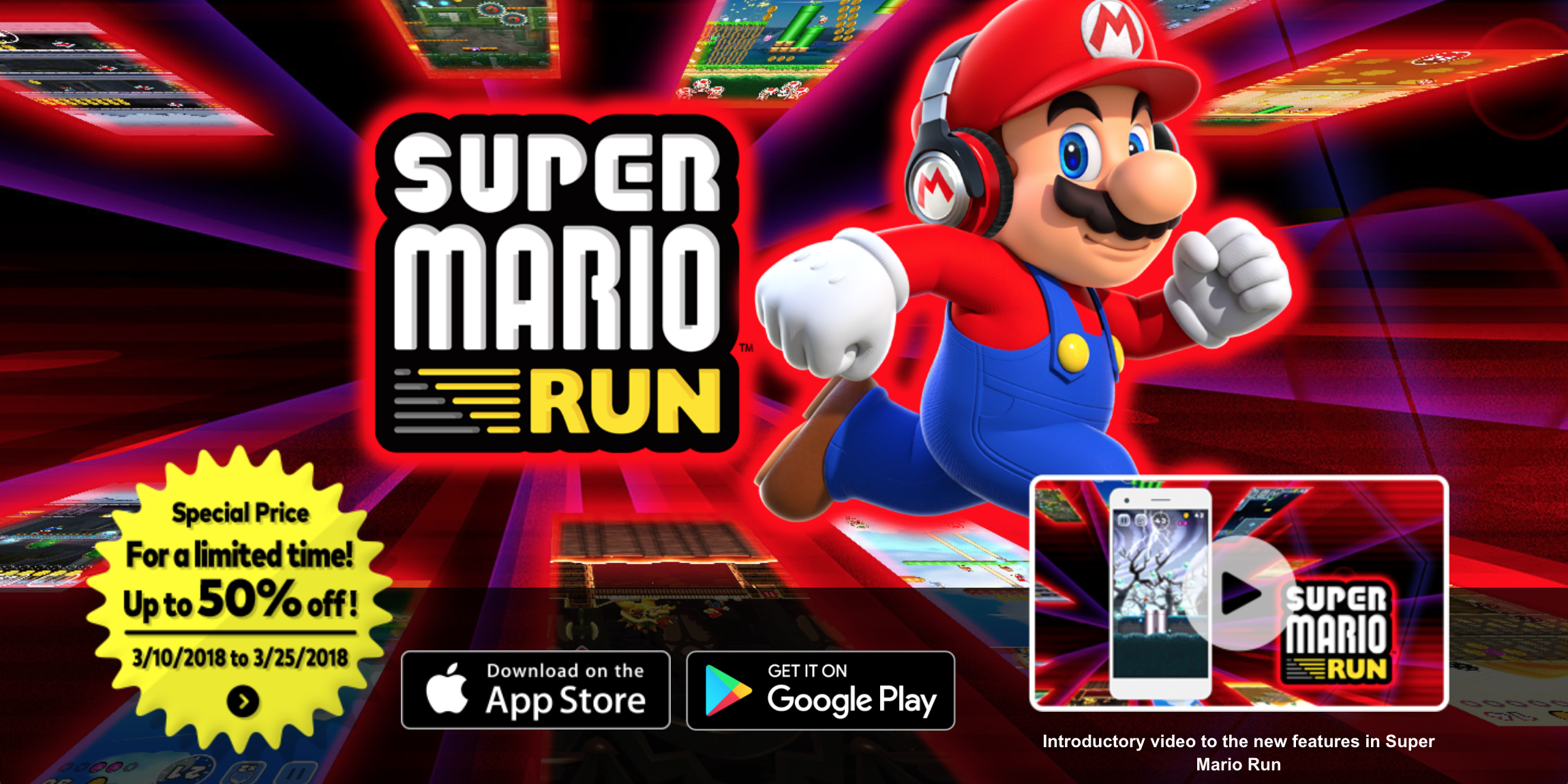 ANIMAL CROSSING: POCKET CAMP
A new event is here! Teased over the last week, we knew that a Mario crossover was on its way to Animal Crossing: Pocket Camp. Granted we've been gifted Mario's hat and have been able to get his iconic "M" on a shirt, this next event is packed with goodies! Kicking off tonight at 10 p.m. PT | 1 a.m. ET., camp managers will be given tasks in order to acquire furniture and clothing based off the series. Even Luigi, Wario, and Peach are sneaking in here with some of their clothing designs and hats making the jump.
A heads up though: there's a scheduled maintenance taking place on March 13th from 4 p.m. PT | 7 p.m. ET to 7 p.m. PT | 10 p.m. ET. Given how long events run in Animal Crossing: Pocket Camp, there's a high chance this will affect your progress with this Mario themed event.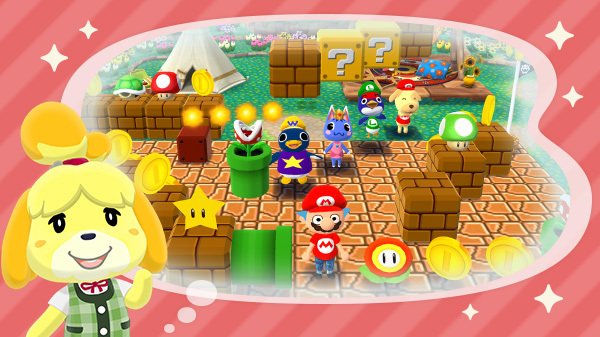 PLAY NINTENDO
Mario's career is varied and we've traveled kingdoms, worlds, and more with him since 1981. I bet you have a "favorite" Mario though and Nintendo is curious too. Over on Play Nintendo a poll in honor of Mario Day is here. You have eight choices to pick from, but who is your favorite Mario? Is it Mario and Cappy? Mario Kart Mario? Mario the tennis player? Super Mario Maker Mario? Mario Party Mario? Dr. Mario? Good 'ole classic pixelated Mario? Or Paper Mario?
Head on over to the poll here and let your fan pride show!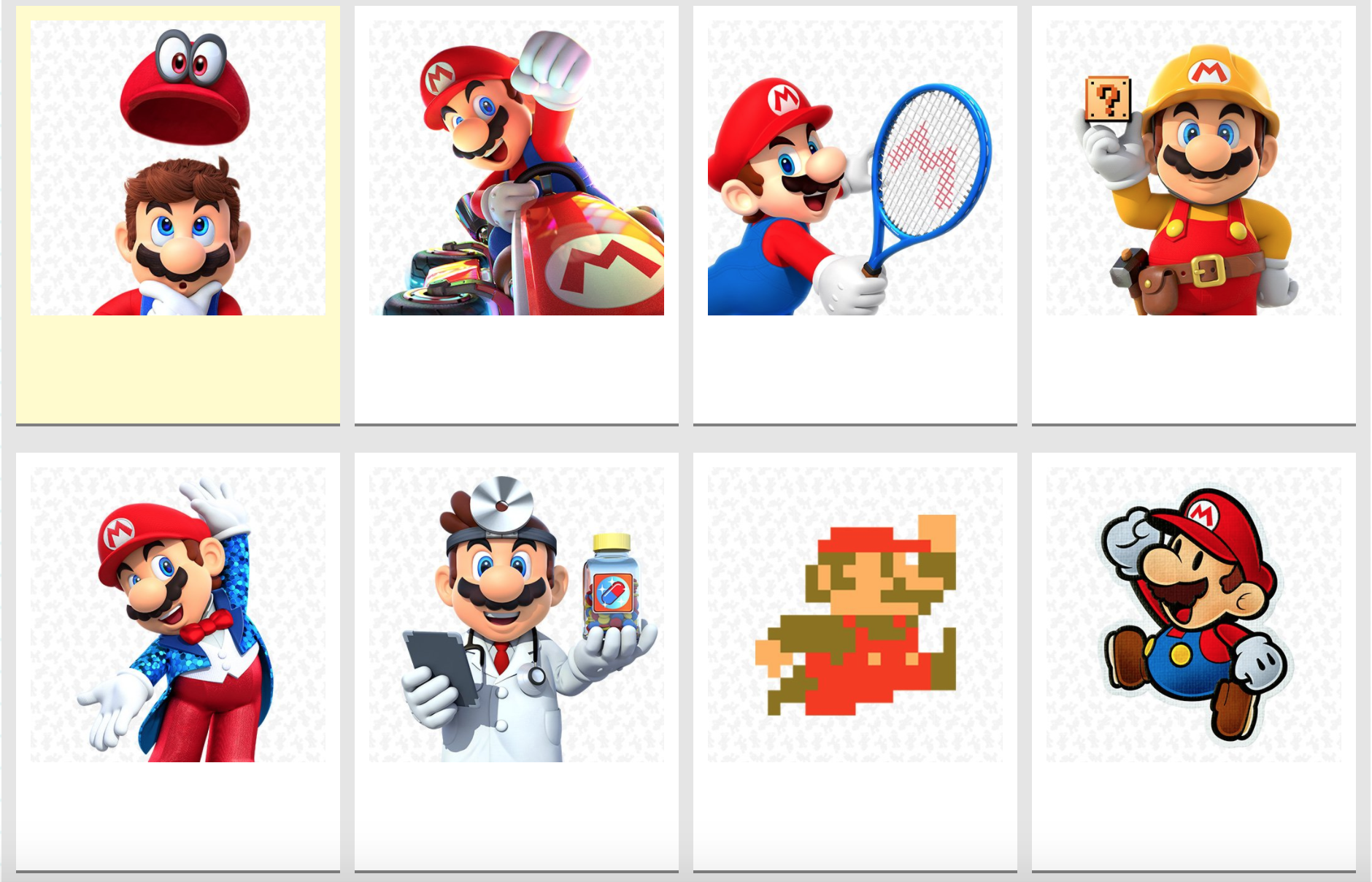 How will you be celebrating Mario Day? Playing your favorite Mario-themed games? Tell us how you plan on celebrating #MarioDay on Twitter!
Leave a Comment