Today's Nintendo Direct shed light on a lot of new mechanics coming to Mario Tennis Aces.
Personally, the most exciting part about Aces is that the single player campaign is returning. Not much was revealed about the story mode in the Direct, but it looks like it will shake up the game of tennis more than ever before. Nintendo spent most of Ace's spotlight time discussing the new mechanics, so let's dive right in!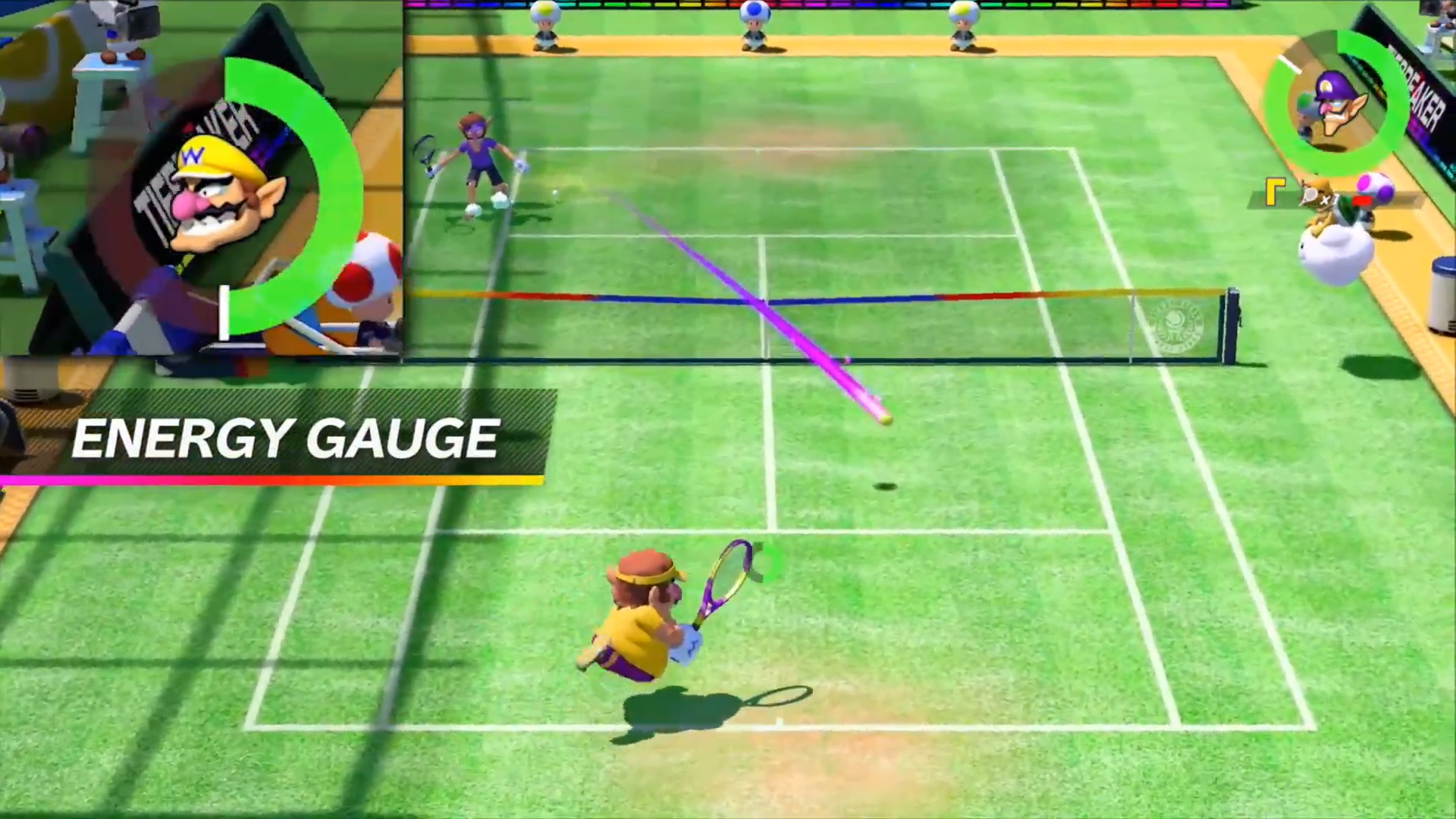 Gameplay
The game heavily relies on a strategic risk/reward system, which revolves around a new energy bar. By completing a new trick shot, your energy gauge slowly fills up. The gauge has three possible uses. First, you can use an offensive move called Zone Shot, where the game stops and changes perspective, allowing you to use motion controls to pick the exact spot you want to zip a shot to.
To counter this, you can use Zone Speed, which slows down time so you can make it to the ball in time to return it.
That's not all, though. If you return a Zone Shot with a normal stroke, your racket takes damage. If you run out of rackets, you immediately forfeit the game. You need to block the shot with a perfectly timed hit to keep your racket intact.
Then, if your gauge charges all the way, you can unleash a special shot on your opponent, which can even break your foe's racket immediately. It seems like a completely revamped system, which is exciting given how shallow the last few Mario Tennis games have felt.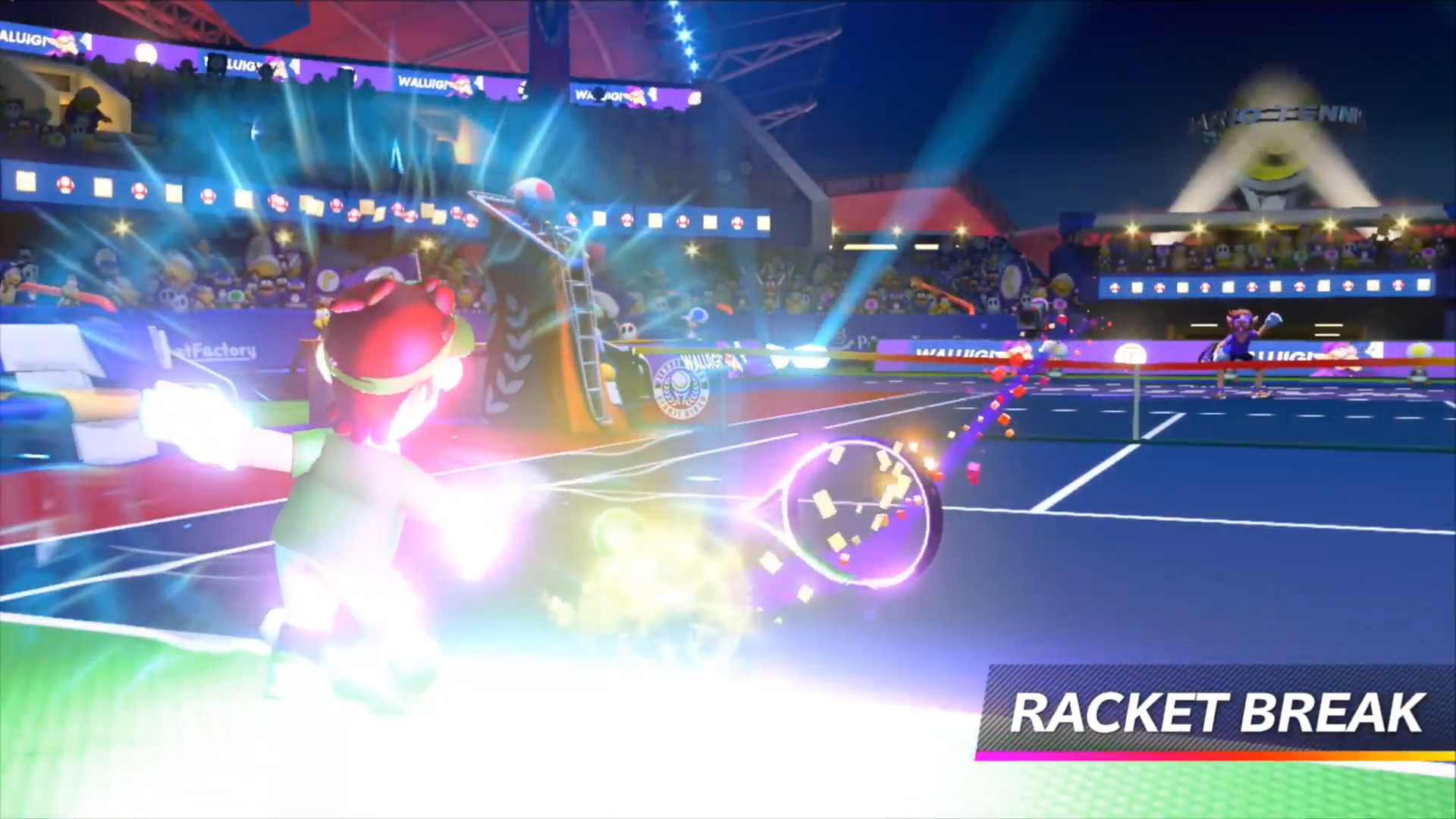 Multiplayer
As is to be expected at this point, Aces will support local and online multiplayer. Nintendo plans to host online events that will reward players with special costumes and even bonus characters.
Nintendo also announced a prelaunch online demo, so you can try out the game before it launches on June 22.
Leave a Comment