Today's Nintendo Direct brought news that fans had been waiting for for some time — Undertale, the smash indie RPG from Toby Fox, will finally be making its way to a Nintendo console with a Switch release, coming "eventually." The Direct segment featured fan fave characters Sans and Papyrus bantering before the port's announcement, and its nondescript, trademark goofy dialogue and iconic text interface was an immediate giveaway.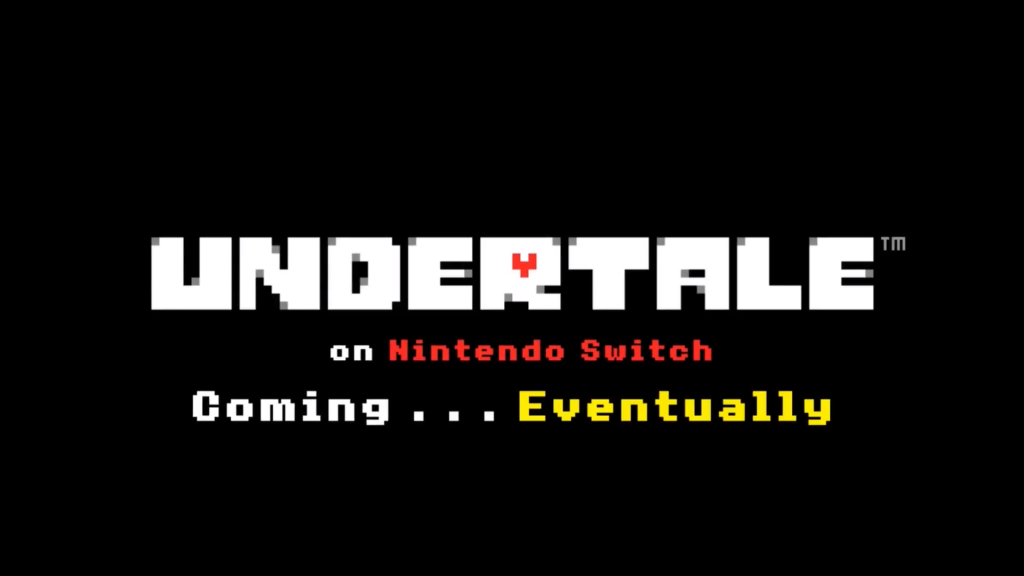 Undertale, the "RPG where nobody has to die," released in September 2015 to absolutely gargantuan critical acclaim and commercial success. Quickly accruing one of the largest and most passionate fan bases on the internet, it has become a landmark title in the games industry, recently being ported to PS4, and now the Switch.
The game cost $15 on PS4, so it will likely be around that level on Switch. Stay wired for more news on whenever more info on the game's release date drops… eventually.
Leave a Comment