Out of left field, when Sushi Striker: The Way of Sushido was announced at E3 last year, some weren't impressed. The zany idea of battling over and with sushi needed time to sink in. Now? That may all change.
Perhaps due to not seeing the game since then and coupled with the nostalgia of the Lickitung sushi mini-game from Pokémon Stadium, Sushi Striker: The Way of Sushido looks a bit fresher. Initially intended for the Nintendo 3DS, the game will also be released on the Nintendo Switch. Today's Nintendo Direct showed off more footage of the game, including cutscenes that are having fun with shonen anime tropes.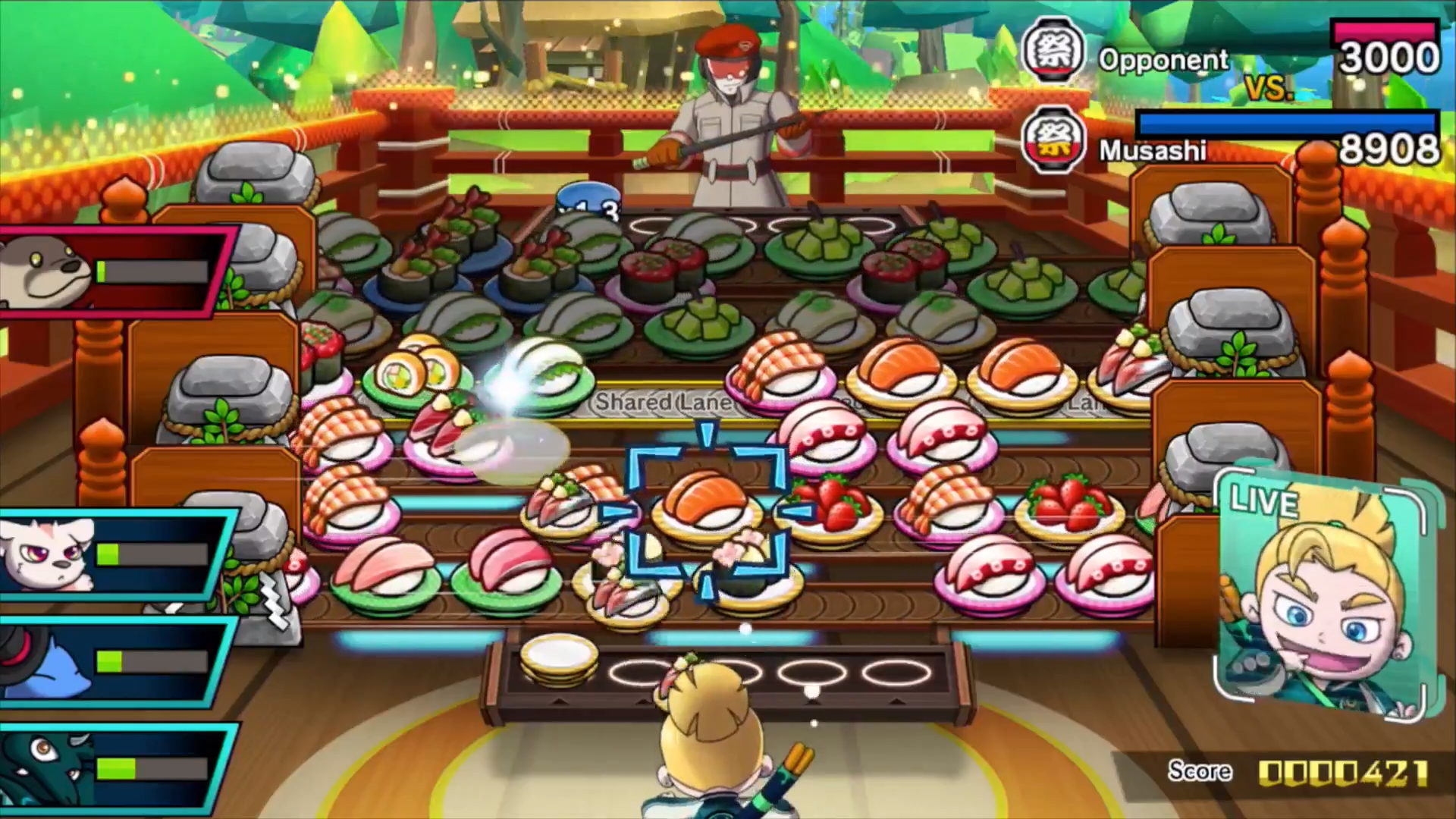 To bring the joy of sushi back to everyone, you'll play as Franklin aided by Sushi Sprites. How does one achieve this goal? With sushi battles, of course. Match as many of the same colored plates during a battle and you'll create a stack of plates. Once flung at your opponent (and with the sushi eaten from it), porcelain punches will be dealt. A wacky puzzle battle game, it's not complete without a multiplayer mode. Luckily that's in there too along with different characters to play as.
Sushi Striker: The Way of Sushido will make waves and break plates on June 8th for the Nintendo Switch and Nintendo 3DS.
Leave a Comment