I never realized how badly I needed Canadian themed Pokémon until today. Canadian artist Darren Calvert created some concepts that are, simply put, just great.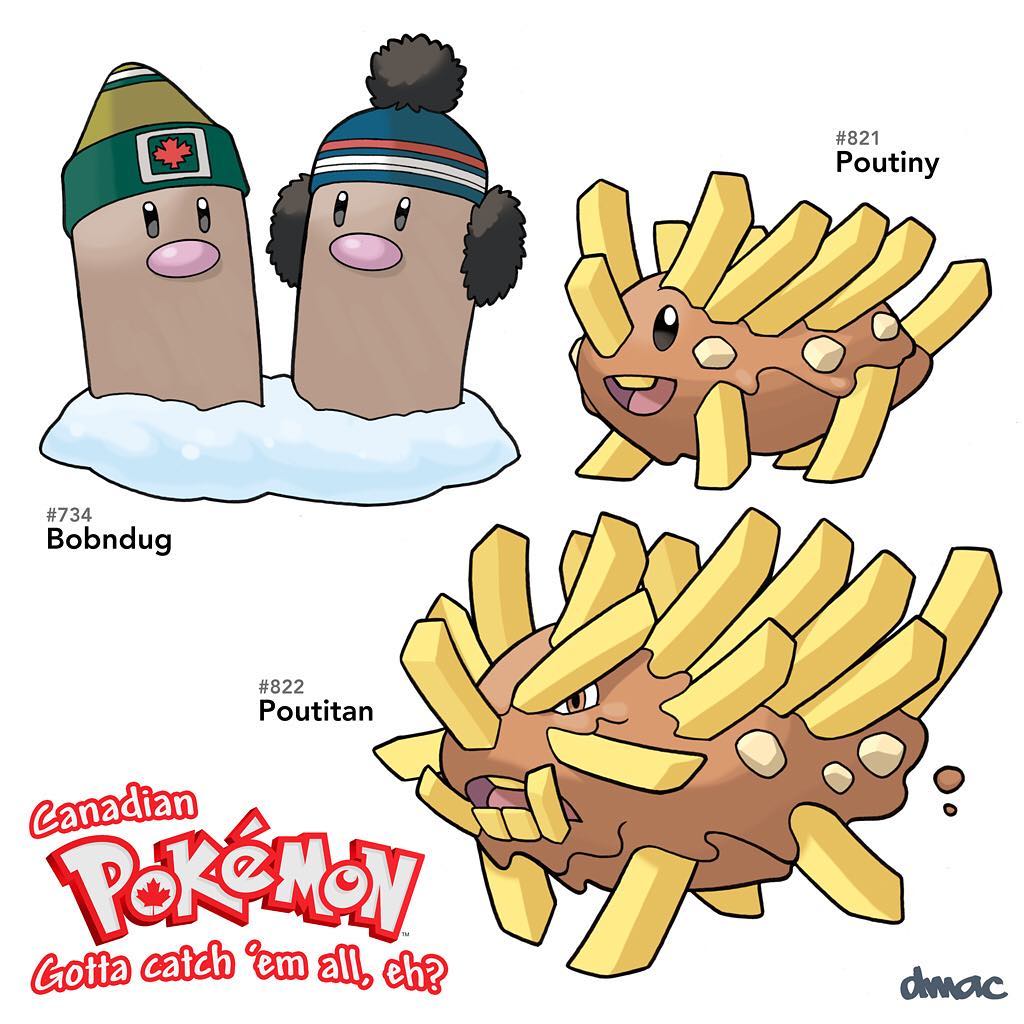 I'd have to say my favorite ones are Aboot and Moople since I love a good pun — and Moople is just adorable. Dubbledubble reminds me of a Master Shake from Aqua Team Hunger Force, so that one scores points in my book, too.
Definitely check this artist out, eh? You can follow him on Twitter @DMACalvert and on Instagram at @darrenmacalvert. His instagram is full of awesome sketches, including some Star Fox illustrations!
Leave a Comment